A Message From the President
Christopher Comfort, MD
A Message from the President
Christopher Comfort, MD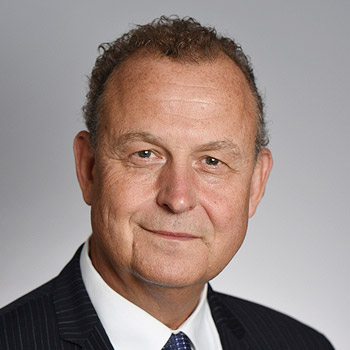 Since 1899, Calvary Hospital's mission has been to care for adult patients with advanced cancer and other life-limiting illnesses. We are the world's leading expert in palliative care. CalvaryCare® is compassionate, loving care that we provide to our patients, wherever we care for them.
It means: managing their pain and symptoms so that they're comfortable at all times; caring for their emotional and spiritual needs as well; providing spotless facilities in the Bronx, Brooklyn, Manhattan and Queens; and often just being present for the patients and their families. Wherever our employees deliver our signature care, their goal is to make sure that each patient has the best possible experience.
All of us are proud to be able to make our patients and their families as physically, spiritually and emotionally comfortable as possible. We appreciate the privilege of caring for those most in need of our care, at a most difficult time of their lives. We are well aware we have only one chance to do this right.
Christopher Comfort, MD