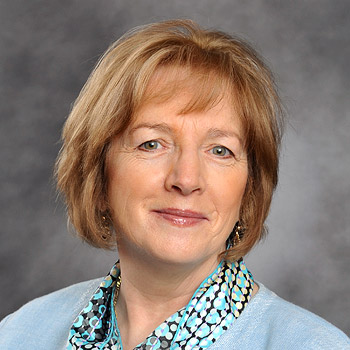 Carmel Monahan
Administrator for Calvary@Home
Carmel B. Monahan joined Calvary Hospital in 2000 as Director of Patient Services. In her current role as the Administrator for Calvary@Home, she is responsible for the Hospital's comprehensive home care and hospice care in the home setting for adult patients suffering from advanced cancer and other life-limiting illnesses.
Ms. Monahan has oversight for the hundreds of patients who receive CalvaryCare® in private homes, assisted living facilities and more than 25 nursing facilities homes throughout the New York area. Calvary Hospice also provides short-term inpatient care at several facilities throughout the metropolitan area including The Dawn Greene Hospice located at Mary Manning Walsh Home in Manhattan, Ozanam Hall of Queens Nursing Home in Bayside, Queens, and several acute care hospitals.
Prior to joining Calvary, Ms. Monahan worked at Our Lady of Mercy Medical Center (OLMMC) Home Health Agency as a Home Care Nurse, Home Care Liaison Nurse, Home Care Liaison Nursing Supervisor, Supervising Community Health Nurse, and Acting Director of Patient Services. She has also worked as a Staff Nurse at New York Hospital and a per-diem nurse at OLMMC.
Ms. Monahan is a member of the Home Health Care Nursing Association and Hospice and Palliative Care Nursing Association. She obtained a Bachelor of Science as well as a Master of Science Degree – both in Nursing – from Herbert Lehman College.