Christopher P. Comfort, MD
Chief Operating Officer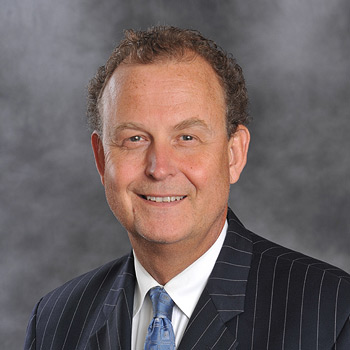 Christopher P. Comfort, MD
Chief Operating Officer
Dr. Christopher P. Comfort is currently the Chief Operating Officer of Calvary. He joined the Hospital as Medical Director in 1999 and was promoted to COO in 2019.
Under Dr. Comfort's leadership, Calvary implemented a comprehensive response to the COVID-19 pandemic, achieved Joint Commission accreditation multiple times, significantly expanded its program of care into the community under Calvary Hospice, and established relationships with NewYork-Presbyterian and Cornell Medical Center to bring Calvary's signature care to more patients than ever before.
In addition to administrative oversight for Calvary's operating budget, Dr. Comfort oversees all patient care. This includes their 200-bed Bronx campus, 25-bed Brooklyn campus, Calvary Hospice at The Dawn Greene Hospice at Mary Manning Walsh (Manhattan), Calvary Hospice at Ozanam Hall of Queens Nursing Home (Bayside), and the robust Calvary Hospice program which delivers care to hundreds of patients each day in the community.
A sought-after speaker, Dr. Comfort has been an ambassador for CalvaryCare®, educating thousands in the healthcare community and members of the public about Palliative and Hospice Care, and how we can work together to maximize access to people who need it most.
Dr. Comfort has been a physician for more than 42 years. Prior to joining Calvary in 1999, he practiced general and geriatric medicine in the Bronx. He is board certified in Internal Medicine and Geriatrics.
Dr. Comfort received his undergraduate degree from Loyola Marymount University (Los Angeles) and his medical degree the St. Louis University School of Medicine.