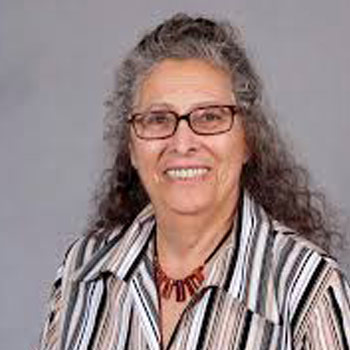 Dr. Sherry R. Schachter
Executive Director Emerita
Bereavement Services
Dr. Sherry Schachter served as Director of Bereavement Services from 2005-2017.
Under Sherry's leadership, Calvary has:
expanded our evidence-based bereavement services program to two dozen groups for children, tweens, teens and adults that meet regularly in the Bronx, Brooklyn, and Manhattan
improved the quality and reach of Calvary's Camp Compass®, our weeklong summer bereavement camp
increased the professional strength of the bereavement counselor staff
expanded the Hospital's annual professional learning program
Prior to joining Calvary in 2005, Dr. Schachter worked at Memorial Sloan-Kettering Cancer Center for 22 years as a Nurse Manager, Clinical Nurse Specialist, and Assistant Attending Grief Therapist. Dr. Schachter's professional certifications include:
Association for Death Education and Counseling (Past President)
Fellow in Thanatology: Death, Dying and Bereavement (2005- recertified 2017)
Thanatology: Death, Dying and Bereavement (2004-2006)
Certified Professional Grief Therapist (1997-2002)
Dr. Schacter is active in various professional organizations, often in multiple leadership roles. These include but are not limited to:
Association for Death Education and Counseling (ADEC)
International Psycho-Oncology Society (IPOS)
National Hospice Organization and International Work Group on Death, Dying and Bereavement (IWG)
Columbia University Death Seminar
Board member of National Widowers Organization
A highly sought-after speaker for national and international bereavement and healthcare conferences, Dr. Schachter has had multiple peer-reviewed papers published in industry journals and has written chapters on Grief and Thanatology in various books published by professionals in the field.
Since 2011, she has served as an Adjunct Professor for The College of New Rochelle Graduate School.
Dr. Schachter graduated from State University of New York at Stony Brook School of Nursing with a Bachelor's Degree in Nursing; Brooklyn College Graduate School with a Master's degree in Thanatology andThe Union Institute Graduate School with a PhD in Thanatology/Psychology of Grief. She has also attended the Adelphi University Graduate School and earned 15 credits in Nursing Administration.
Publications
Videos