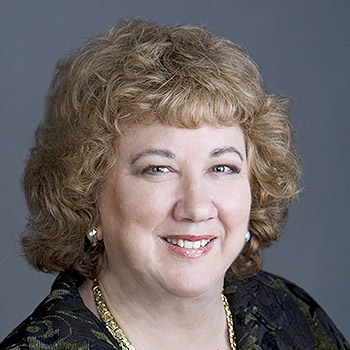 Kathleen Parker
Chief Information Officer
Kathleen Parker joined Calvary Hospital as Chief Information Officer in 2014.
Her current responsibilities include: managing a $1.5 million budget, establishing and implementing the IS Strategic Plan, directing all activities of the 6-person Information Systems Department, and having oversight for all telecommunications and audio visual needs for the Hospital's 200-bed Bronx Campus, 25-bed Brooklyn Campus and the Calvary@Home offices.
Ms. Parker is also responsible for developing the capital plan for IS associated equipment for all divisions, developing procurement options, and installing or overseeing the installation of equipment and services.
Ms. Parker's career includes extensive experience in the healthcare industry. Prior to Calvary, she was employed as the Vice President co-managing the Healthcare Consulting Practice at AllSector Technology, Chief Information Officer for New York Downtown Hospital, and Director of Clinical Systems for Stamford Health System. In addition, she worked at St. Vincent's Hospital and Medical Center (NYC) and at various hospitals as a programmer for Compucare, Inc. Her non-healthcare experience includes the operation of the eastern regional data center for what was then, the largest corporate travel agency in the country.
Ms. Parker graduated from Wells College (NY) with a Bachelor's degree in Biology/Environmental Science. In addition, she took programming, accounting, and PMP classes at Union College, Vassar College and Villanova University.