Calvary has announced that Alexandra Desbas, RN, has joined Calvary@Home as Director of Outreach. She is responsible for developing the Hospice Outreach department, and leading an interdisciplinary team of nurses and social workers. Together, they educate and work with discharge planners, case managers and family members. Ms. Desbas' objective is to foster community relationships and identify and admit patients in various home settings, who would benefit from Calvary's signature hospice care.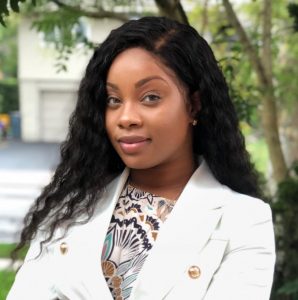 Most recently Nurse Coordinator to the Director of the USC Spine Center at Keck Hospital of USC (Los Angeles), Ms. Desbas also worked as Clinical Liaison at Kindred Rehabcare (Los Angeles). Her experience in the New York area includes being Emergency Department Nurse at Winthrop-University Hospital, Home Care Consultant/Discharge Planner for Visiting Nurse Service of New York, and Per Diem RN for NSLIJ Orzac Center for Rehab.
Ms. Desbas is licensed as a Registered Nurse in New York State and in California. Her certifications include: Advanced Cardiac Life Support (ACLS), American Heart Association; Basic Life Support (BLS), American Heart Association; Trauma Nursing Course Certified (TNCC), Emergency Nurses Association; and Pediatric Advanced Life Support (PALS), American Heart Association.
Ms. Desbas graduated from Molloy College (New York) with a Bachelor of Science degree in Nursing, Dual-Degree BSN/MSN program. She also graduated from Fordham University's Gabelli School of Business Administration with a Bachelor of Science degree in Business Administration. She is fluent in Haitian Creole and speaks Spanish and French.
Calvary Hospice is a Medicare/Medicaid certified program that provides comprehensive palliative and end-of-life care for patients with advanced cancer and life-limiting illnesses. Each year, thousands of patients receive CalvaryCareSM where they reside. As needed, Calvary Hospice can facilitate a seamless transition for a patient to their four inpatient locations in the Bronx, Brooklyn, Manhattan or Queens.