Calvary Hospital invites mental health professionals and those in education, who work with children and teens, to our Mentors Through Mourning Workshop. Now in its 16th year, this training course is offered in both our Bronx and Brooklyn facilities. The fee for mental health clinicians or funeral directors is $50.00** for the evening.
**We offer this workshop free of charge for graduate students or professionals who work in schools who are interested in serving as resources and guides for grieving children and teens as a community service.
Two lectures will be provided on the following evenings in the Bronx and Brooklyn: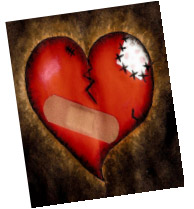 When Death Impacts the Classroom:
An overview on initiating crisis protocols within the school system as well as reintegrating children with a life-threatening illness into the classroom.
Interventions and Experiential Workshop:
To better understand the emotional, physical, cognitive, and spiritual responses to grief, attendees will participate in exercises and learn interventions that will allow them to work more comfortably with grieving children.
BRONX DETAILS:
Monday, Nov. 5, 2018 from 4:30-7:00 PM
Calvary Hospital, 1740 Eastchester Road
Bronx, NY 10461
BROOKLYN DETAILS:
Wednesday, Nov. 7, 2018 from 4:30-7:00 PM
St. Joseph High School
80 Willoughby Street Room 401
Brooklyn, NY 11201
If you have questions or would like to register, please email or call Lynne Marie Pappalardi at (718) 518-2173 or lpappalardi@calvaryhospital.org.
Classes are taught by Calvary Hospital's experienced bereavement counselors. Pre-registration is strongly recommended for the one-day workshop. However, walk-ins will be welcome.