Celebrating Passover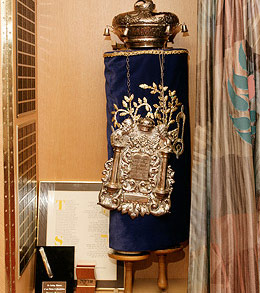 The holiday of Passover is a family holiday celebrated at home among loved ones – family and friends. We want to personally wish you and your family a Happy Passover and we are truly thankful for your continued commitment to Calvary Hospital.
Thanks to your generous support we will continue Calvary's more than a century of sensitivity to help our Jewish patients and families feel comfortable during their stay here. Calvary staff are knowledgeable and sensitive to the needs of the Jewish community.
"Calvary has become my 2nd home. The Kosher Food pantry is truly wonderful and very comforting. A hot drink and a kosher snack to nosh on at 3 a.m. really means a lot to me and my family."
Every year, Calvary cares for nearly 1,000 Jewish patients in our hospice/home care program, at our Bronx and Brooklyn campuses, at The Dawn Greene Hospice at Mary Manning Walsh Home in Manhattan, and at Ozanam Hall of Queens Nursing Home.
Our staff receives ongoing training in the traditions of the Jewish community. We respect the traditions of our Jewish patients and families, across the spectrum of religious and cultural beliefs.