Annual Society of 1899 Planned Giving Program and Reception
Tuesday, June 12, 2018
Christie's, New York, NY
Annual Society of 1899 Planned Giving Program and Reception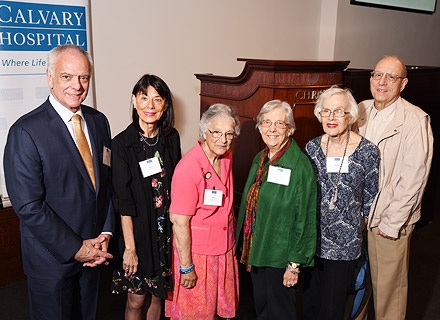 On June 12th, Calvary Hospital hosted its Annual Society of 1899 Planned Giving Program and Reception at Christie's in New York City. The event attracted more than 120 of Calvary's long-time and newer donors.
This year's program included remarks by Frank A. Calamari, President & CEO, Calvary; Bonnie Brennan, Deputy Chairman, Head of Trusts, Estate & Wealth Management Services, Christie's, Member, and Calvary Professional Advisor's Council; with remarks by Sven Becker, Head of Department, Books & Manuscripts, Christie's; and Michael J.A. Smith, Chair of Calvary's Professional Advisor's Council, and Member, Calvary Fund Board. After a fascinating presentation on by Mr. Becker on John James Audubon's The Birds of America, guests were treated to a reception and private viewing of Christie's "Fine Printed Books & Manuscripts, Including Americana" sale.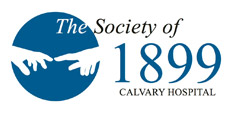 Calvary Hospital was founded in 1899 by dedicated volunteers, with supporting gifts and bequests dating back to the turn of the century. Since those initial bequests, estate gifts have played a significant role in sustaining the hospital and maintaining its high standard of compassionate care and its ability to expand beyond its original location in the Bronx.
Calvary established The Society of 1899 to honor the visionary men and women who have made a planned gift or bequest to the hospital. For information on how to become a member of The Society of 1899 by making a planned gift, please contact Elizabeth Edds Kougasian, Esq., Director of Major and Planned Gifts at 718-518-2080 or via email at ekougasian@calvaryhospital.org.