National Family Caregivers Month 2020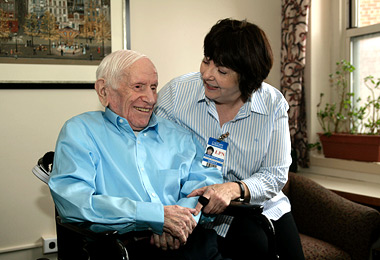 November is National Family Caregivers Month
National Family Caregivers Month ai a time to recognize and give praise and support to the 40 million Americans caring for a family member in need. This year's theme is "Caregiving in Crisis." Due to COVID-19, many people have found themselves thrust into a caregiving role, some for the first time in their lives.
"Taking care of a loved one with a life-limiting or terminal illness is an incredibly challenging job," said Kate Mohan. "Because the caregiver must give of themselves completely in order to "do a good job," they must do everything they can to devote some time and energy to their own well-being on a daily basis. Self-care, in the form of rest, healthy eating, exercise, time outdoors, connecting with friends and other supports is crucial to effective caregiving."
At Calvary, we see the love, devotion, and commitment of family caregivers every day; in the homes of our patients and right here in our Hospital. Family caregivers honor and affirm the sanctity of human life and the bonds that connect us all.
Not only do caregivers provide companionship, but they also provide the vital support needed for their loved ones to maintain a high quality of life. For family caregivers, their responsibilities don't end when 5:00 PM rolls around, for family caregivers there's no opportunity to "clock out."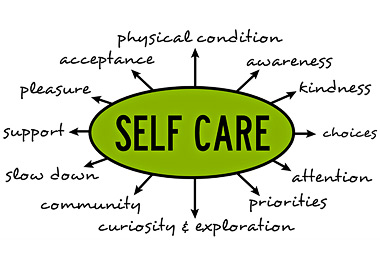 Self-Care for Family Caregivers
It's no surprise that caregivers often neglect their own needs in order to care for their loved ones.
"It is essential that caregivers make time every day to attend to their own physical and emotional needs-doing so, will, in fact, make them better caregivers in the long run," said Ms. Mohan.
Acknowledge when you are overwhelmed and need help.
This is often the hardest thing to do.
Seek out other family members and friends who may provide valuable respite for you.
Sometimes, you need someone else to sit with or care for your loved one while you take care of other tasks.
Make sure to ask other family members and friends for help when needed. Sometimes people are unaware of how much this can help you.
Eat meals regularly and get enough sleep.
Just because you're caring for someone else, doesn't mean that you should neglect your own needs.
Do meditation, yoga, and other forms of exercise.
If you enjoy meditation, yoga, taking walks or working out at the gym, continue to do so regularly.
You need the break and you deserve it!
Seek professional help.
If you find yourself depressed, agitated, or not behaving like "yourself," you may benefit from speaking to a therapist or other professional.
Reach out to family and friends who may be able to connect you with someone who can help you.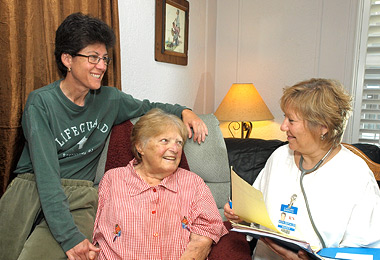 Resources for Family Caregivers
National Family Caregiver Support Program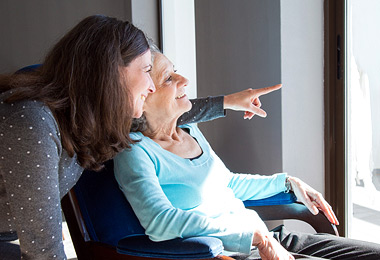 Caregiving for Persons with Disabilities, Rare Disease and Life-limiting Illness