Thanks to committed supporters like you, we are able to go above and beyond any "standard of care" and provide CalvaryCare® to our patients and families—regardless of our patients' ability to pay.
Support our patients today. Join us in our work.
Giving Tuesday, often referred to as #GivingTuesday is a national campaign that occurs on the Tuesday after Thanksgiving in the United States. It occurs right after Cyber Monday, as a way to begin the giving season and contribute charitable donations to nonprofits.
This year, Giving Tuesday is on December 3, 2019. By participating in #givingtuesday, you can spread awareness and give back to charities like Calvary Hospital.
SUPPORT OUR PATIENTS AND FAMILIES TODAY!
Your gift to Calvary is a blessing, the value of which can be measured in the moments of comfort and joy our patients experience in their final days.
Calvary provides comfort, care and compassion!
Read stories about the fantastic people that make our work and your support of our mission so meaningful!
What is CalvaryCare®?
We have only one chance to get it right – to help ease the passage from life.
We don't cut corners, we can't. We embrace our patients fully, as if they were members of our own family; we would do no less for you and yours.
Alma Devone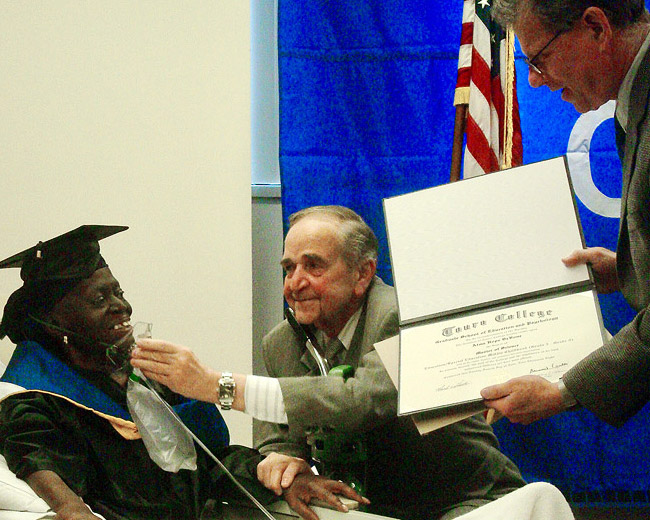 Extraordinary Care for an Extraordinary Woman.
Before she left this earth Alma Devone committed herself to earning her Masters Degree in Education and Special Education from Touro College. A life long dream held fast by this beloved educator, single mother and champion of perseverance.
Alma Devone was awarded her Masters degree diploma in a special ceremony brought together by her graduating college and the staff here at Calvary. Her room was filled with cards from her students and she wore a cap and gown as well as her infectious smile.
Devone's oncologist echoed the sentiment of everyone who met her in saying, "I've never met a stronger, better person in my entire life."
After Alma received her leatherbound diploma, Dr. Michael Brescia briefly removed Devone's oxygen mask so everyone could see her smile, "I'm so happy, thank you" she said.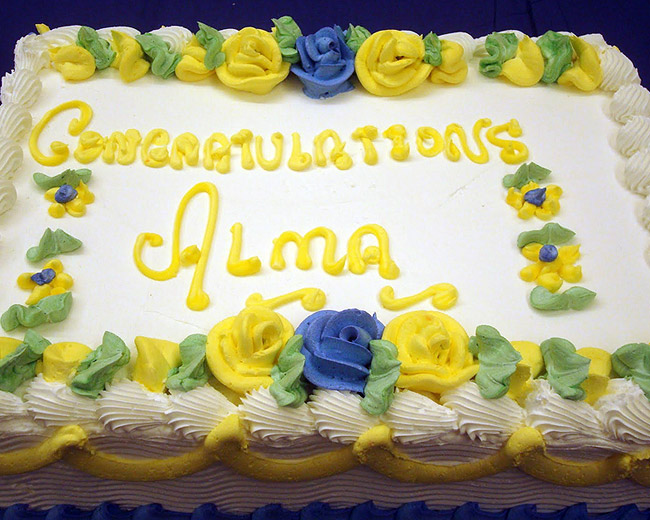 Arturo Fuentes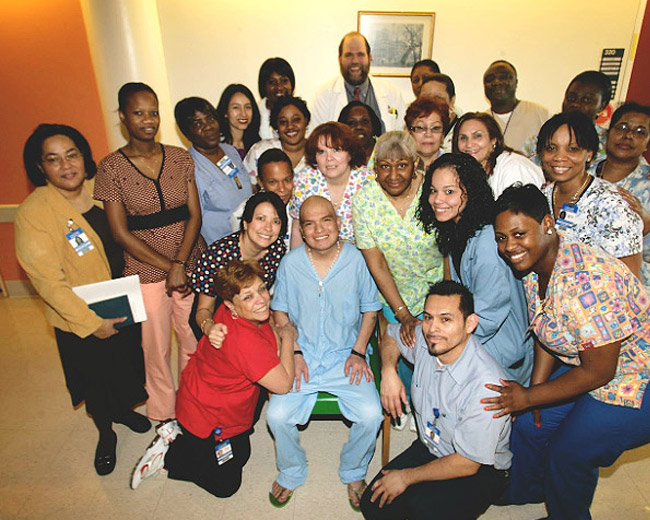 Honoring a Young Father's Last Wish.
At Calvary we have long embraced the fact that the right care or treatment for those facing life limiting illnesses like advanced cancer Arturo Fuentes battled is often not found in a medical text but in the heart.
For Arturo, a cure was no longer the goal of his care. The 30-year old father only wanted to be back home with his family and Calvary staff knew there would be no greater medicine for him.
Calvary nurses got to work making sure he would be able to make the trip back home. "The whole third floor fell in love with Arturo," Lucy Hernadez a nurse practitioner at Calvary said."He was so grateful."
It was the staff on his floor who began the effort to get Arturo home, soon the entire Hospital heard about it. Doctors, nurses and other staff raised the funds needed to get him home!
As it turned out, Arturo would spend three-months with his wife and children at his side. There is no greater medicine than love.
Sol Noble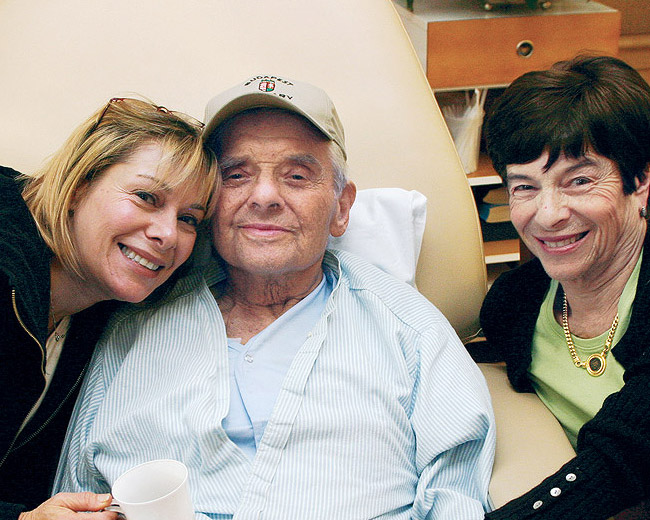 The Greatest Simcha of All!
As Yosef Noble and Julia Gerber stood under the chuppah in Jerusalem on their wedding day they were surrounded by friends and family from around the world. Each had made the trip to witness their most cherished simcha.
Back in New York, some 6,000 miles away, at Calvary Hospital, Yosef's grandparents, Soloman and Roz sat watching the entire day unfold with immense joy and pride.
Because of Sol's advanced illness the trip was not one he could make safely and the event was not something he was emotionally prepared to miss.
At Calvary, we work with the understanding that "families are a gift to us. When one person has cancer, the entire family is affected. If there is any way for us to help relieve the suffering of our patients and families, we will do it," these words were spoken by Dr. Michael J. Brescia, Executive Medical Director hold true here, each day.
For Sol and his wife, Roz we did what we could. We brought him as close to his beloved grandson as possible with a two-way live feed of the big event, Sol had a better view of the bride and groom than many in attendance at the actual wedding.