If you have a creative idea that you would like to discuss, please call Tricia Reyes, at (718) 518-2076 or treyes@calvaryhospital.org.
GoFundMe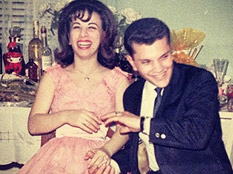 Brooklyn native Joseph Peritore-Prince found a creative way to support the Calvary mission. Joey was very grateful for the care that his parents received at Calvary's Brooklyn Campus in 2007 and 2016. So for his 40th birthday on April 28, 2017, he conducted a GoFundMe campaign to raise money for Calvary in their honor.
Joey surpassed his goal by more than 11%, raising $4,400 that benefitted our Brooklyn Campus! For his birthday in 2018 and 2019, Joey did fundraisers from Calvary's Facebook page. To date, Joey has raised more than $8,100 to support Calvary in Brooklyn!
AmazonSmile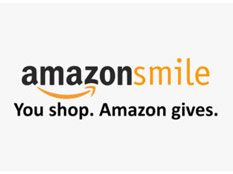 AmazonSmile is a simple and automatic way for you to support Calvary Hospital every time you shop, at no cost to you. When you shop with amazon smile, you'll find the exact same low prices, vast selection and convenient shopping experience as amazon.com, with the added bonus that Amazon will donate a portion of the purchase price to Calvary Hospital.
Knights of Columbus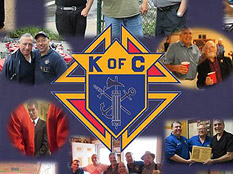 For four decades, the New York Chapter of the Knights of Columbus has designated Calvary to receive the fruits of their annual fundraising efforts. In addition to an annual dinner for hundreds of people, this chapter hosts an annual Communion Mass and breakfast at Calvary. To date, the New York Knights have raised more than $1,160,000 for the Hospital's entire range of services and programs.
A True Friend to Calvary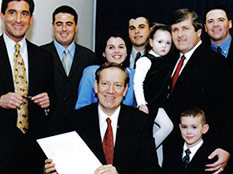 When Joseph G. Cairo, Jr. lost his wife, Pat, to cancer, in 1995, he wanted to thank Calvary. Mr. Cairo was instrumental in getting the End-of-Life law passed in the New York State legislature to ensure that terminally ill people who wanted Calvary's signature care could get it. He also founded a foundation in honor of his wife's memory.
In the more than 23 years since it was formed, The Pat Cairo Family Foundation has raised more than $2,340,000 million dollars for Calvary.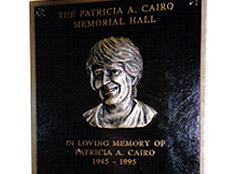 In recognition of the Foundation's efforts, Calvary Hospital, on March 4, 2000, named the third floor south wing of the hospital "Patricia A. Cairo Hall".
In 2016, the Foundation donated an additional $75,000 specifically to renovate the four staff nurse lounges at the Bronx Campus. Calvary then dedicated the lounges in 4Q 2016.
Volunteer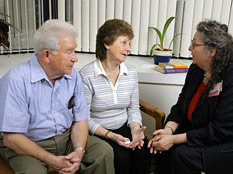 Calvary Hospital volunteers are special people — of all ages, ethnic and religious backgrounds — who devote their time, talents and energy to our patients. For example, our volunteers sit with patients, deliver and read mail to them, distribute ice water, write letters for patients, or provide companionship. They are also an integral part of patient/family events, such as birthday parties, special events, and holiday celebrations. Volunteers also provide clerical assistance to Calvary's various departments.