Event Draws New York's Top Trusts & Estates Attorneys
BRONX, NY, December 2020 – On December 3, more than 280 of New York's most experienced trusts and estates attorneys participated in Calvary's 17th Annual Trusts and Estates Conference. Due to COVID-19, this event was held as a virtual event for the first time.  
This year's "Ethics for Breakfast" program, moderated by New York County Surrogate, the Hon. Nora S. Anderson, was entitled. "Ethical Implications for Attorneys in the Gig Economy." The panelists discussed many of the issues and solutions that arise for attorneys who work on short-term assignments in a variety of settings and attorneys who hire them. 
The distinguished panel was comprised of:
Mary P. O'Reilly, Esq., Partner, Meltzer Lippe; 

Lisa Solomon, Esq., Owner, Lisa Solomon Esq. Legal Research and Writing; 

Lori Sullivan, Esq., Counsel, Seward & Kissell LLP; and 

Rick Supple, Esq., Partner, Clyde & Co US LLP. 
The conference was Co-Chaired by Leah D. Hokenson, Esq., Managing Director, Baldwin Brothers LLC, Gerard F. Joyce, Esq., National Head of Trusts and Estates, Managing Director and Deputy General Trust Counsel, Fiduciary Trust International, and Erin Gilmore Smith, Esq., Senior Vice President and Senior Trust Officer, Bank of America Private Bank.
All attendees qualified to receive two CLE (Continuing Legal Education) credits in Ethics and Professionalism. Over the past decade, Calvary's attorney conference has earned a reputation as a must-attend event for trusts and estates practitioners.
The conference is organized by Calvary's Professional Advisors Council (PAC). The PAC was established by the Calvary Fund, Inc. in 2001 to assist the Board of Directors and staff in securing the financial support required to operate the country's only acute care specialty hospital dedicated to the palliative care of patients with advanced cancer and other life-limiting diseases. PAC members are volunteers from the legal, investment, accounting, insurance, and banking professions.
The PAC established this conference to spotlight Calvary's Planned Giving Program and The Society of 1899 for its legacy donors. Learn more: https://fund.calvaryhospital.org/ways-to-give/bequests-and-planned-gifts/
This year's Attorney Conference was supported by:
Founding Sponsor:
Fiduciary Trust International 
Sponsors: 
Brown Brothers Harriman 

Empire Valuation Consultants 

Evercore Wealth Management and Trust Company

Glenmede 

MPI 

Withum 
Friends: 
Future Value Associates Ltd. 

In Honor of First Republic Private Wealth Management 
          By Kristin J. Ashman, Esq. 
Exhibitors: 
Bonhams 

Heritage Auctions Trusts & Estates 

Hudson Peak Wealth Advisors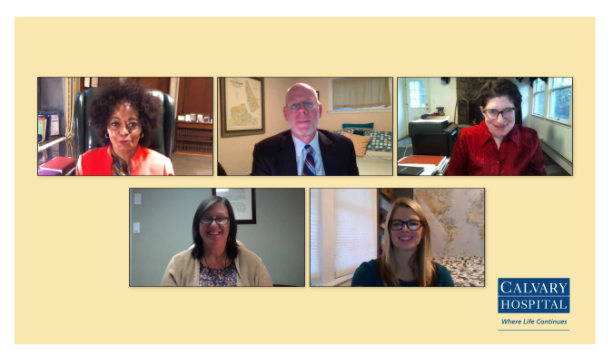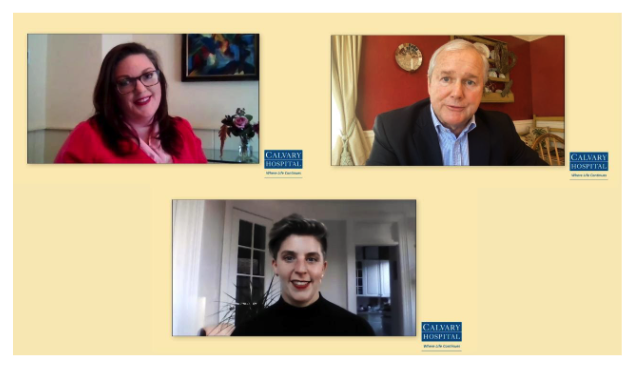 ---
Since 1899, Calvary has been the nation's only fully accredited acute care specialty hospital devoted exclusively to providing palliative care to adult patients with advanced cancer and other life-limiting illnesses. Each more, thousands of patients receive CalvaryCare® throughout the greater New York area. To learn how Calvary can help you and your family, please visit: www.calvaryhospital.org.