Calvary's Nursing Department
Calvary's nursing department is the key to our stellar international reputation for end-of-life care.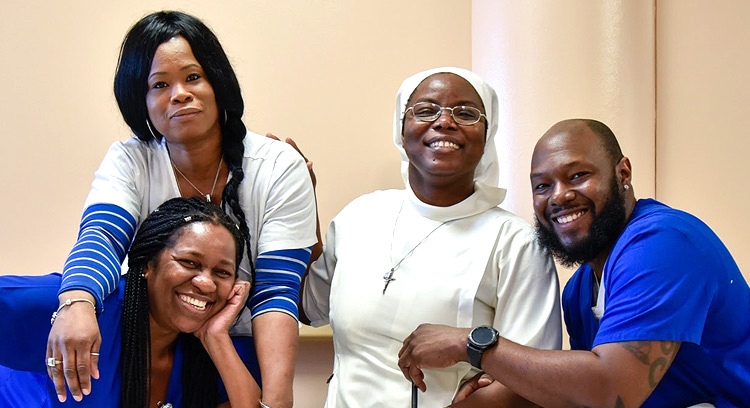 Nearly 500 people RNs, Nurse Practitioners, Calvary Care Technicians (CCT), and Unit Secretaries make up this essential department. Whether they work at our 200-bed facility in our Bronx campus or our 25-bed Brooklyn Campus located within NYU Langone in Sunset Park, our nursing department makes a difference every single day for our patients and families.
Once new patients are settled into their rooms, they meet their caregiving team within the first few hours of being admitted. The team includes their physician, nurse, CCT, family care practitioner (social worker), spiritual care provider, and dietitian.
CCTs are unique to Calvary. These healthcare professionals come to us with their CNA (certified nursing assistant). Once here, they participate in our vigorous orientation education that will enable them to provide the best possible patient care experience.
For decades, CCTs have been the unsung heroes of our nursing team. Whether they have spent their entire career at Calvary or came to us after working at other hospitals, our CCTS care for patients like they would care for their own family. To hear from one of our CCTs, (click here)