Education
Providing training and leadership in palliative care
Palliative Care Institute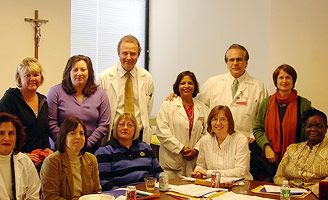 In 1985, the Hospital established the Palliative Care Institute to help educate healthcare professionals about how to provide the best end-of-life care to patients. Since then, the Palliative Care Institute has welcomed thousands of physicians, nurses, Social Workers and other healthcare professionals from dozens of countries for visits ranging from a few days to six months.
In 2005, the NIH's National Cancer Institute designated Calvary "an international leader in palliative care" and invited us to participate in the Middle East Cancer Consortium (MECC). Comprised of the national ministries of health from Egypt, Turkey, Israel, Cyprus, Jordan, and the Palestinian Authority, MECC members have visited Calvary regularly over the past decade.
Annual visitors to the PCI include health care professionals from coast-to-coast as well as 800 students from every medical school in the greater New York area. The students, who come here for visits ranging from one day to semester-long weekly visits, include EMT (emergency medical technician) trainees from the New York Fire Department.
Palliative Care Institute: Calvary's research and teaching arm whose mission is to transmit the expertise that Calvary has developed in palliative care into hospitals, clinics, and long-term care facilities throughout our area and beyond.
The National Cancer Institute-designated Calvary Hospital as an International Center for Training in Palliative Care in recognition of our leadership in palliative care.
Clinical Pastoral Education
Calvary is the country's only fully accredited acute care hospital dedicated to providing palliative care for adult advanced cancer patients. Calvary's 20-week, 400-hour Clinical Pastoral Education program is the country's only one exclusively focused on giving students hands-on experience solely with terminally ill patients in a hospital and home hospice setting. Each week, students attend a 5-hour group class and complete 15 hours of clinical work with current Calvary inpatients and @Home/Hospice patients. They are under the supervision of Martin Montonye, a certified supervisor of the Association for Clinical Pastoral Education (ACPE).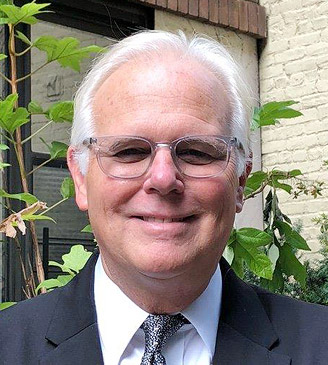 The Calvary CPE program provides pastoral care training for interfaith, multicultural clergy and lay persons who wish to become certified as professional chaplains. The training is also available to healthcare professionals exploring ways of integrating spirituality into their care of patients and their loved ones. Calvary offers two accelerated, part-time units a year and a full-time summer unit. Calvary Hospital's CPE program offers Level I, II CPE under the standards of the Association for Clinical Pastoral Education. It is accredited by ACPE, the industry's leading professional organization.
For further information about Clinical Pastoral Education at Calvary, please call 718-518-2000 ext. 2666.