Education
Providing training and leadership in palliative care
Palliative Care Institute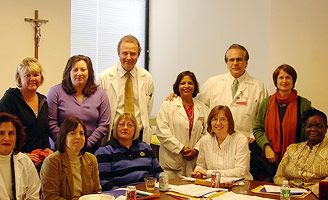 In 1985, the Hospital established the Palliative Care Institute to help educate healthcare professionals about how to provide the best end-of-life care to patients. Since then, the Palliative Care Institute has welcomed thousands of physicians, nurses, Social Workers and other healthcare professionals from dozens of countries for visits ranging from a few days to six months.
In 2005, the NIH's National Cancer Institute designated Calvary "an international leader in palliative care" and invited us to participate in the Middle East Cancer Consortium (MECC). Comprised of the national ministries of health from Egypt, Turkey, Israel, Cyprus, Jordan, and the Palestinian Authority, MECC members have visited Calvary regularly over the past decade.
Annual visitors to the PCI include health care professionals from coast-to-coast as well as 800 students from every medical school in the greater New York area. The students, who come here for visits ranging from one day to semester-long weekly visits, include EMT (emergency medical technician) trainees from the New York Fire Department.
Palliative Care Institute: Calvary's research and teaching arm whose mission is to transmit the expertise that Calvary has developed in palliative care into hospitals, clinics, and long-term care facilities throughout our area and beyond.
The National Cancer Institute-designated Calvary Hospital as an International Center for Training in Palliative Care in recognition of our leadership in palliative care.
Clinical Pastoral Education
Calvary is the country's only fully accredited acute care hospital dedicated to providing palliative care for adult advanced cancer patients. Calvary's 20-week, 400-hour Clinical Pastoral Education program, the Calvary Hospital/ArchCare CPE Program, is the country's only one exclusively focused on giving students hands-on experience solely with terminally ill patients in a hospital and home hospice setting. Each week, students attend a 5-hour group class and complete 15 hours of clinical work with current Calvary inpatients and @Home/Hospice patients. They are under the supervision of the Rev. David Fleenor, ACPE Certified Educator, and the Rev. Kaylin Milazzo, ACPE Certified Educator Candidate.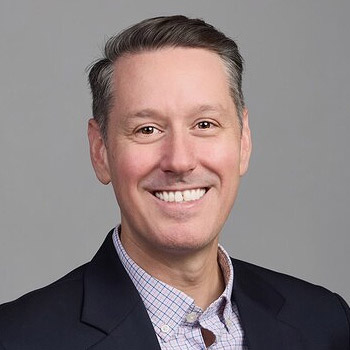 Rev. David Fleenor
ACPE Certified Educator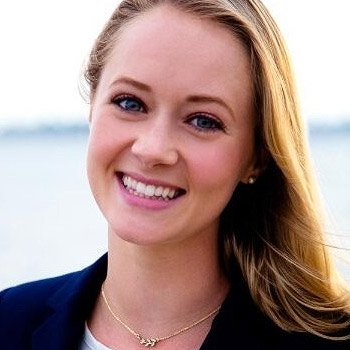 Rev. Kaylin Milazzo
ACPE Certified Educator Candidate
Calvary Hospital/ArchCare CPE Program provides pastoral care training for interfaith, multicultural clergy, and lay persons who wish to become certified as professional chaplains. The training is available to healthcare professionals exploring ways of integrating spirituality into their care of patients and their loved ones. The Calvary Hospital/ArchCare CPE Program offers two 20-week part-time units a year. The program offers Level I, II CPE under the standards of the Association for Clinical Pastoral Education.
This program is accredited by the Association for Clinical Pastoral Education, Inc. (ACPE).
The Calvary Hospital/ArchCare CPE Program is accredited to offer Certified Educator CPE.
CPE Units are conducted through a hybrid model utilizing both video conferencing and on-site education.
ACPE, Inc.
1 Concourse Pkwy, Suite 800
Atlanta, GA 30328
Phone: (404) 320-1472
Fax: (404) 320-0849
Email: acpe@acpe.edu
www.acpe.edu
For further information about Clinical Pastoral Education at Calvary, please email the Rev. Kaylin Milazzo at kcmilazzo@gmail.com.
How to Apply to CPE
Download the official CPE application here. (Click here for instructions about how to complete a CPE application.)
Consult the table below for the CPE program dates and application deadline. Applications received by the deadline will be given priority consideration. Applications received after the deadline will be considered as space allows.
Once you've completed your CPE application, please email it as one PDF or Word document to Kcmilazzo@gmail.com.
Direct your reference providers to complete the online reference form here.
CPE Program
Fall Extended
Spring Extended
Dates
09/18/23 – 01/26/24
02/09/24 – 06/14/24
Clinical Hours
16 hrs/week
16 hrs/week
Educational Hours
5 hrs/week
5 hrs/week
App. Deadline
07/01/23
12/01/24
Items
Training Fee
Application Fee
Family Education Rights and Privacy Act (FERPA) Annual Notice
The Family Education Rights and Privacy Act (FERPA) applies to all ACPE-accredited Clinical Pastoral Education program.
FERPA addresses privacy not confidentiality issues. This means students own the information about them and must know what is being collected and how it is being used. Their information cannot be shared without written permission.
This ACPE-accredited CPE center/program guarantees to its students the rights to inspect and review education records, to seek to amend them, to specify control over the release of record information, and to file a complaint against the program for alleged violations of these Family Education and Privacy Act (FERPA) rights.
Directory information is student information not generally considered harmful or an invasion of privacy if released.

Directory information includes: name, address, email, telephone number, date of birth, religion, previous education, and photographs. All other information is released only with the student's written, signed, dated consent specifying which records are being disclosed, to whom, and for what limited purpose.
Before releasing information, students must have received the Annual Notice.
Current students can restrict directory information and/or record access at any time during attendance. Restrictions must be honored even after the student's departure. Former students cannot initiate new restrictions after departure.
To initiate restrictions, students should send a written, signed, date "opt out" request to the Registrar or Program Director.

A student record is: (1) any record (paper, electronic, video, audio, biometric, etc.) directly related to the student, from which the student's identity can be recognized; and (2) maintained by the education program/institution or a person acting for the institution. Application materials of students admitted and matriculated are part of the student record. Application materials for others are subject to particular state privacy laws for their retention, use, and destruction. If no applicable laws exist, the center creates, publicizes, and follows its own protocol.
Calvary Hospital's records management protocols state that:

Application materials other than directory information are reviewed and discussed with certified educators on staff, members of the Admissions Committee, and administrative staff with legitimate educational interests only.
After a candidate has been accepted, their applications and any material added during the educational process are kept in locked files in the offices of the CPE Certified Educator during the course of the program. A student has the right to object to record content. If not negotiable, the written objection will be kept and released with the record. Grades are exempted from this right.
After the student's departure, folders are transferred to locked files. Only the following, when applicable, will be kept:

Application face sheet, essays, and letters of recommendation
Certified Educator and student evaluations for each unit of CPE at Calvary Hospital
Financial records
Clinical site contracts (where applicable)
Release of written materials and agreement for training

After 10 years, records may be shredded except for the student face sheet, which will remain in locked files in the office.
Written clinical material, which is prepared in a manner to disguise the patient and chaplain's identity, may be maintained at the discretion of the Certified Educator for use in research and teaching. Students may request that all or all of their clinical materials (except those required to be kept in the center files by ACPE Standards) be returned to at the conclusion of their program, thereby removing them from the department files.
If the information in student records or in a CPE Certified Educator's records is considered of research value and a CPE center of ACPE desires to collect and use such material for research, a release form shall be made available for the person's signature (See Appendix 6). No personally identifiable material will be used for research without the person's written permission for its use.
A copy of the CPE Certified Educator's evaluation report will be given to the student. Students are responsible for maintaining their own files for personal use but may secure copies of their application face sheet and Certified Educator and self-evaluations by written, signed, dated request to Calvary Hospital. Calvary Hospital will not keep a permanent file or evaluation reports. Students will be informed at the time copies are given to them that it is their responsibility to keep copies for future use.
As long as student records are kept, they will be handled within the guidelines of federal and state confidentiality laws, being available to the CPE student, the CPE Certified Educators, and others engaged in the supervisory or accreditation process of CPE. Materials from those records may also be used to protect the health and safety of the student or others and for the purpose of accreditation or complaint review or as required for legal processes. Before releasing material in any of these circumstances, Calvary Hospital will consult with the ACPE Executive Director or Associate Director. With these exceptions noted, the material will be released only to the student or student-designated recipient and only by written request. Otherwise, it will be destroyed.
Students are required to give written consent for copies of the Certified Educator's evaluation (and their own if applicable) to be sent to their theological school.
The CPE Certified Educator may keep process notes on a student. These process notes are for the exclusive use of the writer and are not considered part of the student's record. They will be kept separately from the student record.
Students will be able to review their records within 45 days of the student's request. Record inspection cannot be denied based on the student's inability to come to the site or outstanding financial obligations. In the latter case, Calvary Hospital will note on any copies sent, "not available for official use." When a student record contains identifiers of another student, those must be redacted.
If Calvary Hospital ceases to be accredited, all records will be forwarded to the ACPE national office.

Calvary Hospital defines an "education official" as all certified educators and well as all Calvary Hospital administrative staff with a legitimate educational interest. Legitimate educational interest is defined as information regarding the student that is necessary for employees to carry out their responsibilities in support of Calvary Hospital's educational mission. A person who demonstrates legitimate educational interest will use student records only in the context of official business in conjunction with the educational success of the student. Within Calvary Hospital, people with legitimate educational interests may have access to student records without student consent. Access by these officials is restricted where practical and only to that portion of the student record necessary for the discharge of assigned duties.
Violations of these protocols may be reported to the Chair of the Accreditation Commission at ACPE: The Standard for Spiritual Care and Education, I Concourse Pkwy, Suite 800, Atlanta, GA 30328, (404) 320-1472.