Our Supporters
Children's Bereavement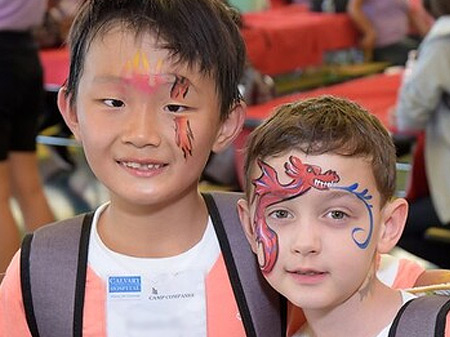 Thanks to the generous support of leading foundations and individual donors, the Calvary bereavement program for children ages 6-18 has become the New York metropolitan area's most comprehensive bereavement support program today.
Eileen T. Nugent, Esq.
Claire & Carlos Hernandez
Newman's Own Foundation
Achelis & Bodman Foundation
Atalie's Hope
Brooklyn Benevolent Society
The Pat Cairo Family Foundation
Thomas & Agnes Carvel Foundation
G. L. Connolly Foundation
Max & Victoria Dreyfus Foundation
Floral Park Junior Woman's Club
Gray Foundation
Hagedorn Fund
Y. C. Ho/Helen& Michael Chiang Foundation
Charles A. Mastronardi Foundation
Metzger-Price Fund
Alfiero & Lucia Palestroni Foundation
Robert Mize & Isa White Trimble Foundation
Miles Hodsdon Vernon Foundation
Vidda Foundation
Laura B. Vogler Foundation
The New Yankee Stadium Community Benefits Fund
To learn how you can support vital Children's Bereavement programs like Calvary's Camp Compass®, visit our Ways to Give section.