Our Stories: Donors
Ronald De Rubeis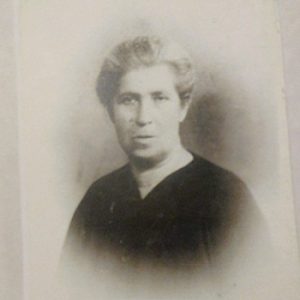 Ronald De Rubeis
"It gives me comfort to know my legacy gifts will help others experience the special care Calvary provided to members of my family."
WHY I SUPPORT CALVARY HOSPITAL
I first learned about Calvary in 1957 when my grandmother was admitted. She had been in the U.S. only one year. A native Italian, she came to live with my aunt, who had emigrated from Italy two years before on the last successful trip of the Andrea Doria. My grandmother was admitted to the Calvary on Featherbed Lane, but more recently I have visited family and friends at the Hospital's current location and appreciated the care they received.
I am retired now. I was an electrical engineer working on Department of Defense contracts during the cold war era. My first job was developing test equipment for airborne radar. After serving two years in the Army's Signal Corp, I went to work at Western Union on a teletype system for the Air Force. Later, I became a technical writer preparing manuals for operating and maintaining military equipment. At the end of my career, I spent 10 years as a contract manager for the Metropolitan Transit Authority.
Throughout my life, music has provided a welcome counterpoint to my scientific work and studies. I began piano lessons in grade school with the nuns at St. Martin of Tours in the Bronx, and then studied with a private teacher and on my own.
My first important purchase as a college graduate was a rebuilt Steinway grand piano. My favorite composers are Chopin, Liszt and Rachmaninoff. When I retired, I started volunteering as a classical pianist at libraries and nursing homes, and even played at Calvary in 1999.
After the death of my parents, I reviewed my finances. As a bachelor with no close relatives, I was at liberty to leave my bequests to charity. My prime choice was Calvary. My basic will stipulates that cousins will inherit my estate. But I chose to make separate estate gifts transferring specific assets outside of, and having priority over, my will. Advisors have told me these gifts are referred to as testamentary substitutes. I did my research and learned that retirement accounts are a good asset to donate to charity. Although they are a tax-deferred investment, legislation allows them to pass to charities tax-free, so I have left half of my 401(k) account to Calvary.
I have also named Calvary as the beneficiary on some of my CDs and savings accounts. I like the ease this manner of giving affords and the control I retain (e.g. being able to move an asset from one financial institution to another, managing the investments for maximum return, or readjusting a beneficiary's share, if necessary).
I started giving Calvary a minimum of $1,000 annually. "A bird in the hand…" I am pleased to be a member of Calvary's Society of 1899.
I am also grateful that I was able to receive both COVID-19 vaccination shots at Calvary Hospital in 2021.