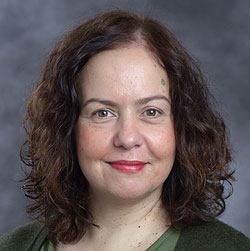 Getting Through the Holidays After the Death of a Loved One
The holidays can be a stressful and exhausting time for anyone, even during the happiest times of your life. For people who have experienced the death of a loved one, the holiday season becomes stressful in new ways. Activities that once were joyful may not bring the same pleasure they once did. In grief, the holidays just don't feel the same.
Traditions and seasonal rituals will bring with them an awkwardness and confusion about how to proceed.  Many changes may come with the holidays after a death, but you don't have to let the holidays bring more pain than needed during the holidays. Here are several tips to help you get through this season.  
Acknowledge the Painful Feelings 
It's absolutely normal to feel sad and disoriented during the holidays.  Don't expect that you can somehow avoid these feelings. Remind yourself that this is a difficult time of year and give yourself the space to slow down and start preparing for the days ahead. It's good to remember that the avalanche of feelings people expect to overwhelm them, don't usually happen. What usually happens is moments of distress throughout the season that are managed with proper awareness and self-care.   
Start Planning Ahead
Planning the holidays ahead of time can help reduce isolation in grief. The last thing grieving people normally feel like doing is making plans for the holidays.  But it is important to have plans in place, even if you don't follow through.  
People in grief like to have the freedom to change their mind about plans and it is okay to share this information with your loved ones. Let them know you will tentatively accept an invitation but may not be able to follow through, depending on how you feel. Planning ahead will allow you to anticipate your feelings and have some control over how you spend your days this season.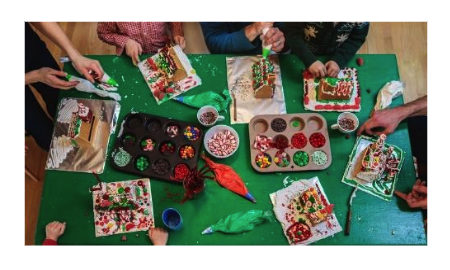 Start New Traditions
Some traditions may have to change after the death of a loved one. This special loved one may have prepared a certain dish each year, put a personal touch on decorations, or proposed a toast before each holiday dinner. Some families find personal meaning in continuing these traditions themselves in some way, while others find meaning in starting new traditions. 
One woman who baked pies with her father who died found comfort in continuing this tradition with her sister after his death.

One man who decorated a Christmas tree with his wife every year decided to invite friends over to have a tree decorating gathering so he wouldn't have to do it alone.
You might even consider going away to celebrate the holidays.  What you decide is less important than the personal reflection you go through to get there.    
Developing rituals can be a great way to memorialize loved ones.  You can make an annual donation in their name, light a candle in remembrance, or display an ornament honoring them. In their physical absence, this continues your bond with them.    
Share Memories with Others
Talking about your loved one with others will allow you to relive the good memories you both shared together. Tell your stories online, in writing, or in-person with friends and family so others can also share in reminiscing. Most people take their cues from you about whether or not it's okay to talk about the person who died so it's okay to take the lead on starting these conversations.  
Take Care of Yourself
People who are grieving tend to not take care of themselves mentally or physically. Make healthy choices during the holidays by eating as healthy as possible, limiting your drinking and exercising regularly. Grieving can take a toll on your body physically, emotionally, and spiritually.  Stay attuned to the needs of your body and spirit.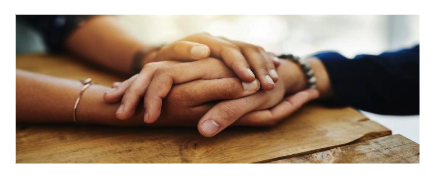 Surround Yourself with Supportive People
Choose to be around people that make you feel comfortable. These people won't mind the tears or stories you share, but instead they will encourage you through this difficult time. Many grieving people find that their friend groups change when they are in the depths of their grief.  Surround yourself with people that allow you to be your real self.
Closing Thoughts 
There isn't one right way to deal with grief during the holidays. Everyone copes differently, and you will find ways that are easier or more helpful for you than others. Allow yourself to feel the emotions, listen to yourself during this time, and seek help if you need it. Taking care of yourself, sharing memories, and being surrounded by supportive people are a few great ways to get through this time, but you will have to decide which methods work best for you. 
Dealing with the death of a loved one can be a difficult time during the holidays, but you don't have to go through it alone. Please contact Calvary's Bereavement Services at 718-518-2000, ext. 2173 or visit https://www.calvaryhospital.org/patients-families/bereavement-department-welcome/ for resources that can help you.