Calvary Hospital recently added a brand new refrigerator/freezer at their Bronx campus, dedicated to storing glatt kosher meals and cholov Yisroel dairy products for Jewish patients. Support from several foundations including the David Berg Foundation, made it possible for Calvary to purchase the unit.
"Our goal is to provide tasty well-balanced meals for all our patients," said Donna DeEsso, MS, RD, CDN, Director, Nutritional Services, Calvary Hospital. "Having this dedicated unit at our largest inpatient location will make it possible to maintain kosher conditions that our observant patients and families require and appreciate."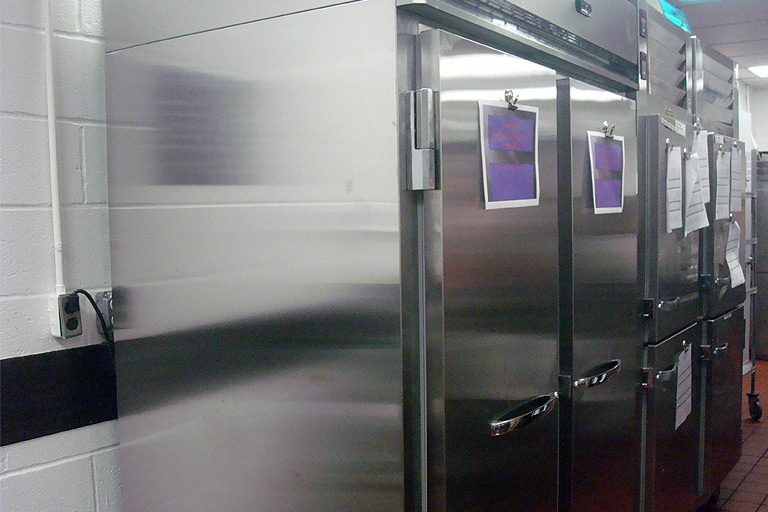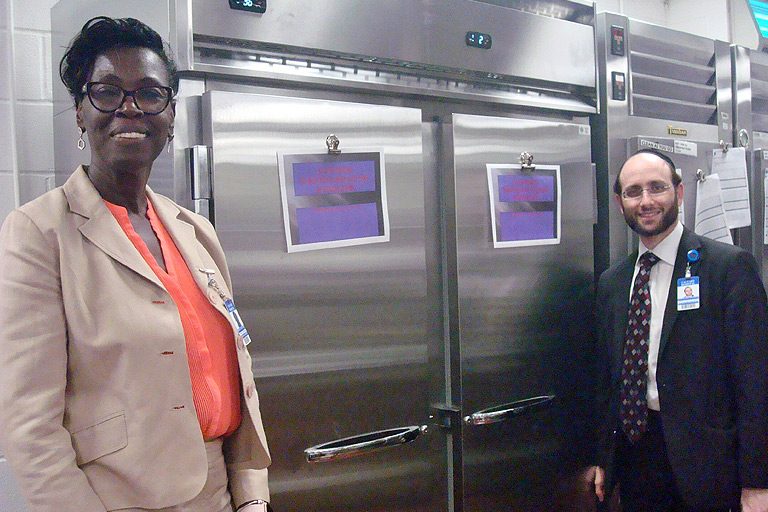 Each year, Calvary cares for more than 800 Jewish patients and families at their Bronx and Brooklyn campuses, The Dawn Greene Hospice at Mary Manning Walsh Home (Manhattan), Ozanam Hall of Queens Nursing Home, and in hundreds of homes throughout the greater New York area.
Calvary's program of care includes:
Three rabbis who provide spiritual care weekly or more frequently as needed
An expanded Kosher Hospitality Room at the Bronx campus stocked with Kosher meals from Chesed 24/7 and Satmar Bikur Cholim, for family members and visitors
A Shabbos Lounge for families who wish to stay near their loved ones over Shabbat and holidays (at no charge)
Kabbalat Shabbat services each week and celebrations of all major holidays.
Calvary is part of the Pelham Parkway eruv and within walking distance to nearby minyanim affiliated with the Albert Einstein College of Medicine.
Calvary's Bronx campus houses a sacred 135-year old Torah scroll (No. 515; circa 1880) on permanent loan from the Memorial Scrolls Trust in London. In November 2016, Calvary completed a restoration of this sefer Torah and made it possible for it to be used in worship services again. Calvary's scroll is one of only 20 in the greater New York area today and one of just a handful that have gone to non-Jewish recipients.
Click here To learn more about CalvaryCare® for Jewish patients.
Click here to set up a tour of the Bronx or Brooklyn campuses.