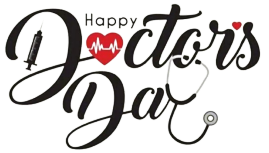 Calvary Hospital Celebrates National Doctors Day
BRONX, NY, MARCH 2022 – Calvary Hospital celebrates National Doctors Day today by thanking and honoring its 30 dedicated physicians who care for more than 6,000 people every year at Calvary Hospital (Bronx and Brooklyn campuses) and throughout our community! Calvary doctors improve our patients' quality of life with Calvary Care, managing their pain and other symptoms of a serious illness while providing — within a team of healthcare professionals – each patient's emotional, spiritual and practical support.
Join us in recognizing National Doctor's Day. Please consider making a donation to Calvary in honor of our wonderful doctors!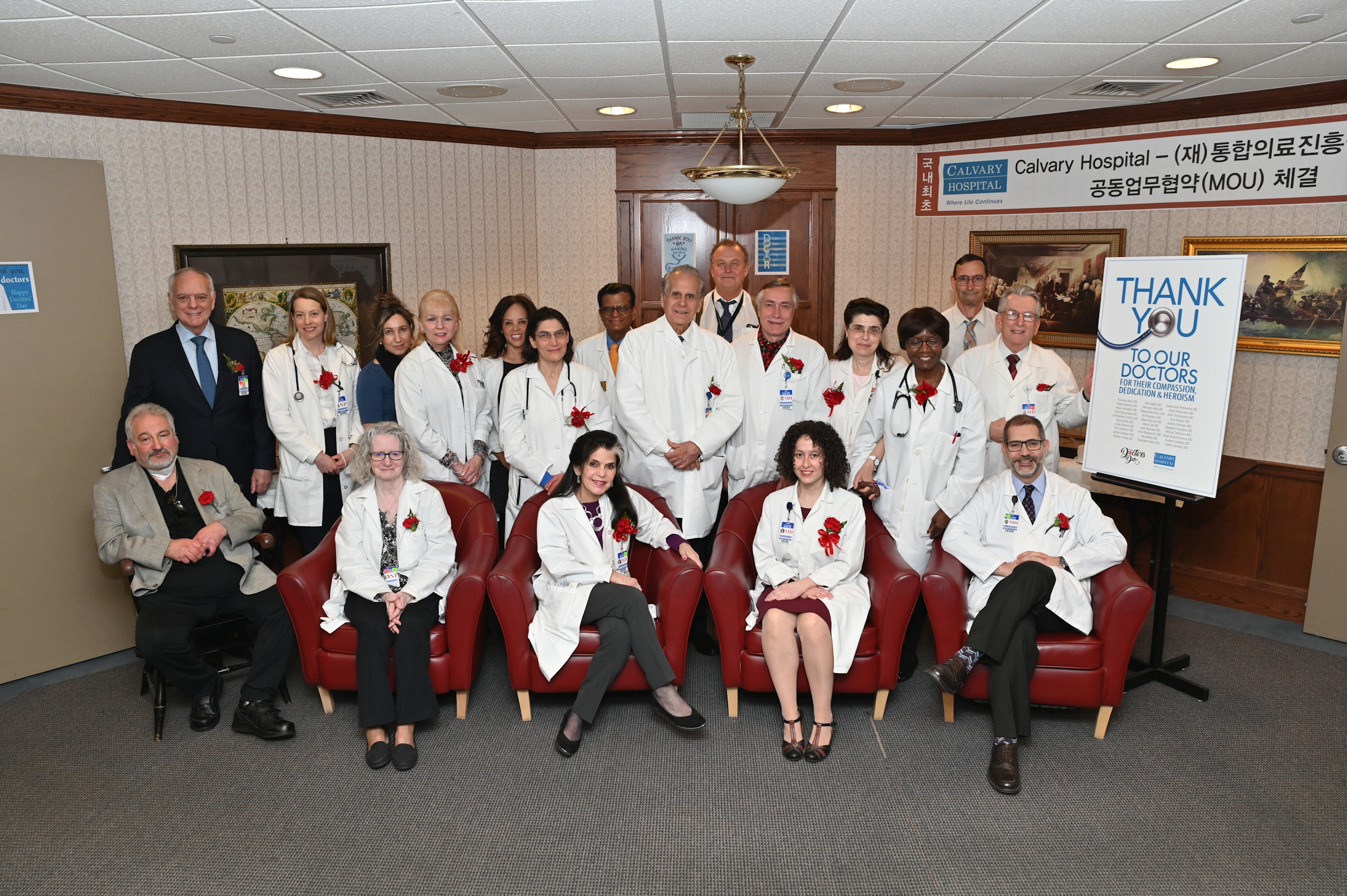 During Calvary's Doctor's Day Celebration, Calvary COO Dr. Christopher Comfort said "This group has been our rock and stability. You have been spectacular; thank you for your patience, cooperation, and dedication to Calvary. Each of us has each other's best interest at heart."
Dr. Eric Goldman, Acting Co-Medical Director, described his colleagues as family. "More than ever, it's important that we come to each other to share our successes and our challenges. We're always striving to get better and I thank you for being part of the medical staff here."
Calvary honored the following doctors who work at the Bronx and Brooklyn campuses and those who care for patients in the community:
Theodore Allen, MD

Robert Brescia, MD

Alma Carrington, MD

Gail Chrzanowski, MD

Christopher Comfort, MD

Myra Davila, MD

Clyde Gilmore, MD

Eric Goldman, MD

James Goldszer, MD

Sanjeev Gupta, MD

Neil Jaglall, MD

Devmani Jaitly, MD

Tatyana Karachun, MD

Ali Khusseyn, MD

Olena Ksovreli, MD

Maria Lief, MD

Jose Maccera, MD

Irina Makarevich, MD

Vera Miller, MD

Rachelle Parker, MD

Sreenivasa Patibandla, MD

Anton Rostovsky, MD

Erkin Seytnazarov, MD

Amir Shahid, MD

Ibrahim Soliman, MD

Margaret Squillace, MD

Nikolay Tarkhanov, MD

Neda Vodenitcharova, MD

Andrew Zaretsky, MD

Galina Zaretsky, MD
About National Doctors Day
The first Doctors Day observance was on March 30, 1933, in Winder, Georgia. Eudora Brown Almond, the wife of Dr. Charles B. Almond, decided she would like to dedicate a day to honor physicians by putting red carnations on the graves of deceased doctors.
What Calvary Doctors Are Saying
Calvary physicians share what inspired them to become a doctor and how recent events have shaped their views on the medical profession.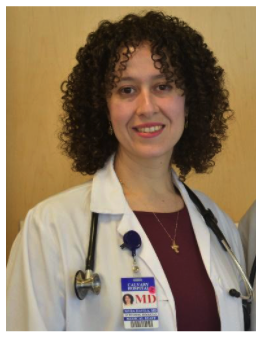 "My interest in medicine blossomed after volunteering at Calvary Hospital during my college years. My desire to serve and heal the sick was fulfilled as I became an Attending Physician at Calvary Hospital. Calvary has shown me the beauty of life and death, and I am privileged to be a part of its excellent compassionate care team." said Myra Davila, MD.
In the United States, there are over 1 million physicians. However, less than 1% of these physicians specialize in hospice/palliative care. Calvary is proud to have 30 compassionate doctors represent a vast minority that practice this specialty.
Today, the physicians enjoyed a complimentary luncheon, a red carnation boutonniere — a traditional Doctors' Day gesture. Calvary staff and visitors also sent thank you cards to our caring doctors to commemorate the special day.
Communities over the years have kept the tradition alive by sending greeting cards, delivering red carnations and placing flowers on the graves of deceased doctors. Red carnations have become the symbolic flower to honor doctors, to signify the qualities of love, charity, sacrifice, courage, and bravery.
---
Since 1899, Calvary has been the nation's only fully accredited acute care specialty hospital devoted exclusively to providing palliative care to adult patients with advanced cancer and other life-limiting illnesses. Each more, thousands of patients receive CalvaryCare® throughout the greater New York area. To learn how Calvary can help you and your family, please visit: www.calvaryhospital.org.