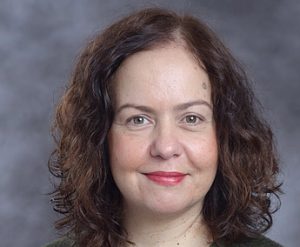 Calvary Hospital To Start New Bereavement Support Group For COVID-19 Related Loss
BRONX, NY, April 8, 2020 – Calvary Hospital has announced that they are adding to their comprehensive bereavement services program a new group geared towards adults who have suffered the death of a loved one due to COVID-19.
"Non-abandonment is one of Calvary's core values. In this time of deep distress and uncertainty, we want to reaffirm our commitment to our communities and to all families that are experiencing so much loss right now," said Maria Georgopoulos, LMHC, FT, Director of the Bereavement Services Department at Calvary Hospital.
This group will be conducted online Thursdays from 1:00-2:30 pm. (The exact start date is to be determined.) There is no charge to participate in this group. A connection to Calvary is not necessary to participate. For more details on this new group, please contact Maria Georgopoulos at (646) 739-1005 or mgeorgopoulos@calvaryhospital.org.
In the New York metropolitan area, Calvary has established itself as a resource for grieving families. It offers free bereavement support groups for adults, children, and teens, and referrals for additional support if necessary. Groups meet in the Bronx, Harlem, and downtown Brooklyn. Calvary's bereavement program is available to anyone who has experienced a significant death in their lives, whether that person was a patient at Calvary, or someone from the larger community whose death was attributable to illness, accident, or violence. Learn more
Since 1899, Calvary has been the nation's only fully accredited acute care specialty hospital devoted exclusively to providing palliative care to adult patients with advanced cancer and other life-limiting illnesses. Each year, thousands of patients receive CalvaryCare® throughout the greater New York area. To learn how Calvary can help you and your family, please visit: www.calvaryhospital.org Follow us on Facebook, LinkedIn or Instagram (handle "calvarycare").