Calvary hosts 19th Annual Trust and Estates Conference.
Calvary Brings Together New York's Top Trusts and Estates Attorneys

BRONX, NY, December 14, 2022 – Calvary Hospital hosted its 19th Annual Trusts and Estates Conference at The Association of the Bar of the City of New York today. This invitation-only event attracted approximately 200 of New York's most experienced trusts and estates attorneys. Over the past decade, Calvary's attorney conference has earned a reputation as a must-attend event for trusts and estates practitioners.
This year's "Ethics for Breakfast" program, moderated by independent Trust Protector and Fiduciary Consultant Michael J.A. Smith, was entitled Ethical Considerations of the Attorney-Client Privilege. The distinguished panel was comprised of:
Devika Kewalramani, Esq.,

Partner, Moses Singer

Frank. T. Santoro, Esq.,

Partner, Farrell Fritz, P.C. 

Joseph P. Scorese, Esq.,

Member, Sills Cummis & Gross P.C.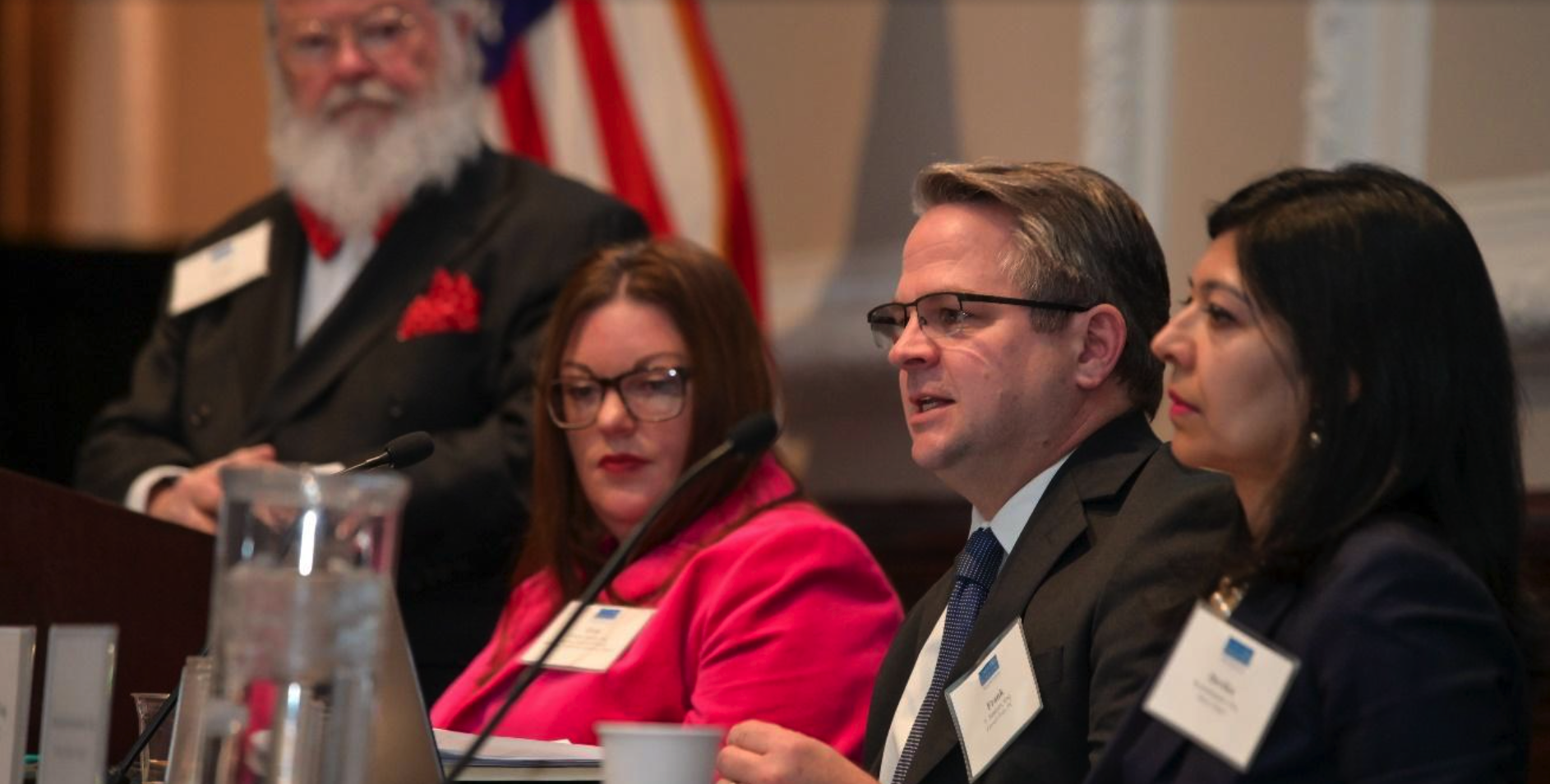 The conference was Co-Chaired by Leah D. Hokenson, Esq., Managing Director, Baldwin Brothers LLC, and Erin Gilmore Smith, Esq., Director of Estate Planning, Edelman Financial Engines. All attendees were to be eligible to receive two CLE (Continuing Legal Education) credits in Ethics and Professionalism.
The conference is organized by Calvary's Professional Advisors Council (PAC). The PAC was established by the Calvary Fund, Inc. in 2001 to assist the Board of Directors and staff in securing the financial support required to operate the country's only acute care specialty hospital dedicated to the palliative care of patients with advanced cancer and other life-limiting diseases. PAC members are volunteers from the legal, investment, accounting, insurance, and banking professions.
Ms. Hokenson, Ms. Gilmore Smith, and Mr. Scorese are members of Calvary's PAC. Mr. Smith is Chair of the PAC and Vice Chair of the Calvary Fund Board.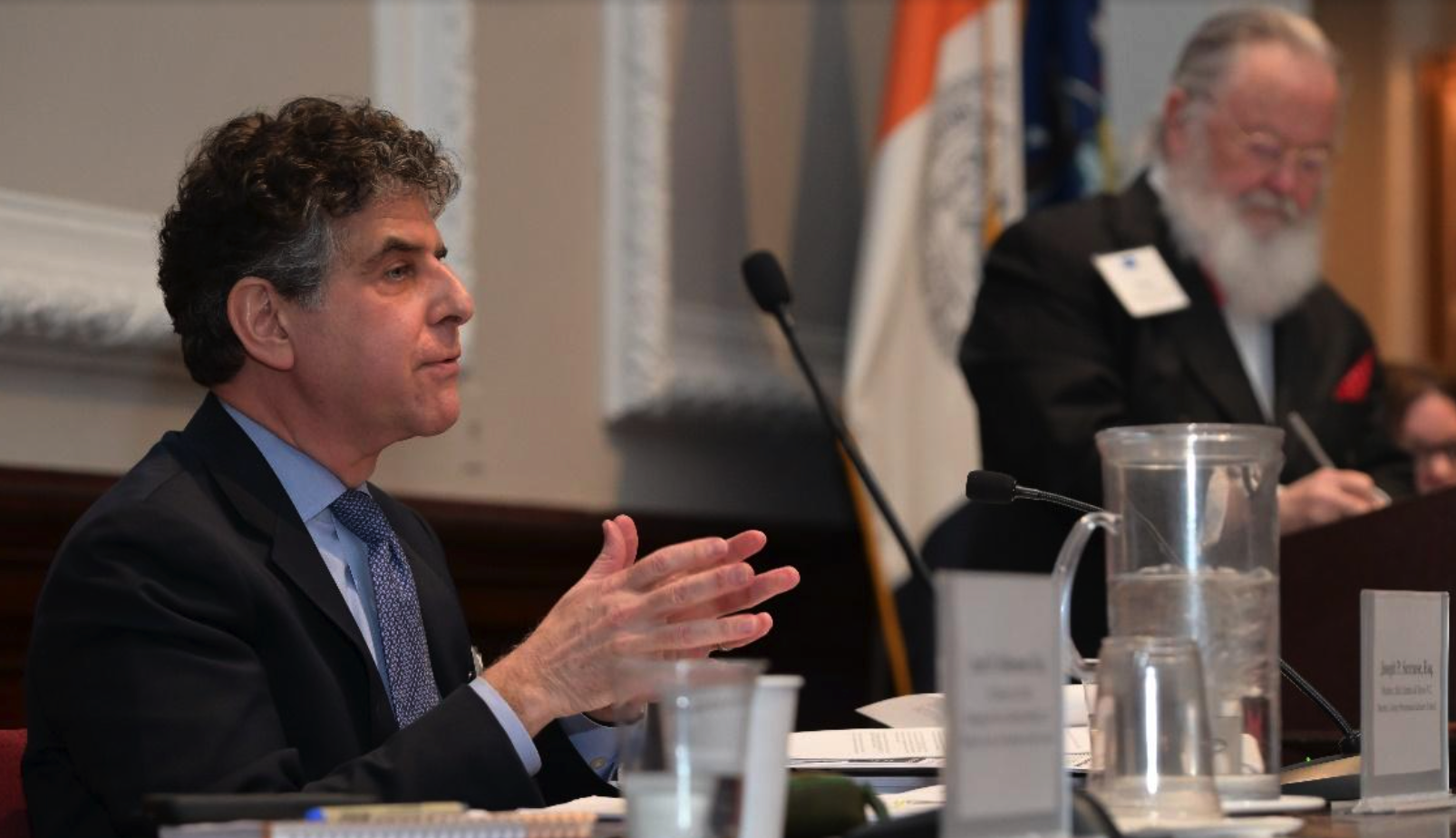 Corporate Partners of the event were Glenmede and Roland NY Auctioneers & Appraisers. Sponsors of the breakfast were Brown Brothers Harriman Trust Company, N.A.; Empire Valuation Consultants; Evercore Wealth Management, LLC and Evercore Trust Company, N.A.; Fiduciary Trust International; Heritage Auctions; and MPI Business Valuations & Advisory. Additional support was provided by Appraisers & Planners Inc., Christie's, Ernst & Young LLP, and Sotheby's as well as Doyle New York, Gurr Johns, Marcum LLP, Midland Trust Company, Nadeau's Auction Gallery and Appraisals, Phillips Fine Art Auctioneers, South Dakota Trust Company LLC, and Winston Art Group.