Calvary Hosts Annual Donor Appreciation Event at NYBG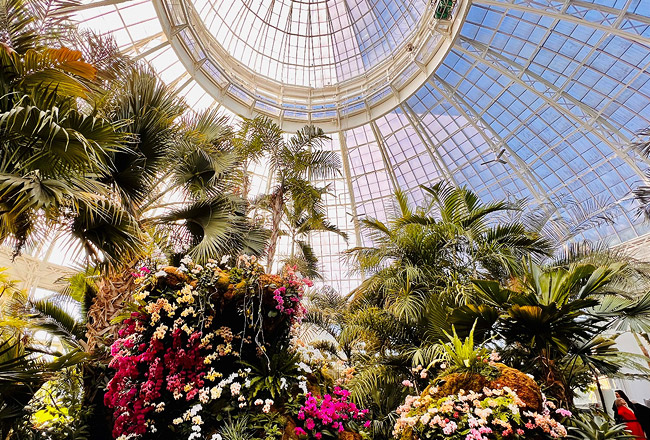 BRONX, NY, April 18, 2022 – Calvary Hospital hosted its Annual Spring Donor Reception at The New York Botanical Garden (NYBG) on April 18, 2023. Nearly three hundred people gathered at the picturesque site to celebrate the unwavering support and generosity of donors.
The evening included a formal introduction made by John A. Decina, Chairman of the Calvary Hospital Board, "Calvary would never have been able to bloom, as it were, without the support of individuals like you, whose generosity allows us to continue the legacy of compassionate care first established by our foundress, Annie Blount Storrs."
Following his remarks, Calvary Hospital's newly named President and Chief Executive Officer, Dr. Christopher P. Comfort said: "We have this evening for a very specific reason. And that reason is your gift of love which allows us to go on. We believe we can meet any challenges head-on and march successfully in the service of others."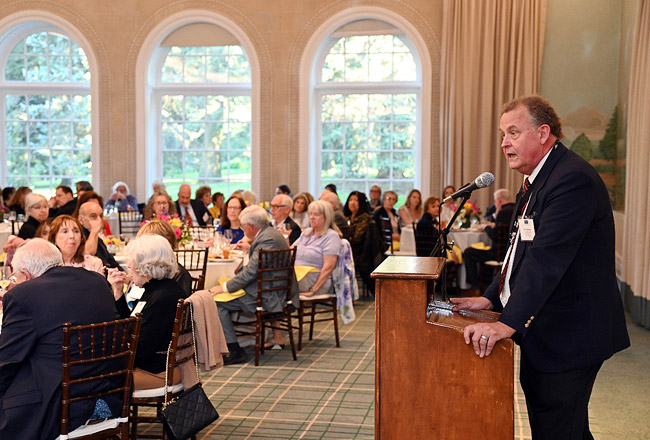 His remarks were followed by a warm thank you to all the donors by Tim Barr, Executive Vice President of the Calvary Fund, "Thank you for being with us on our journey – for getting behind us, walking beside us, carrying us and leading us to our future."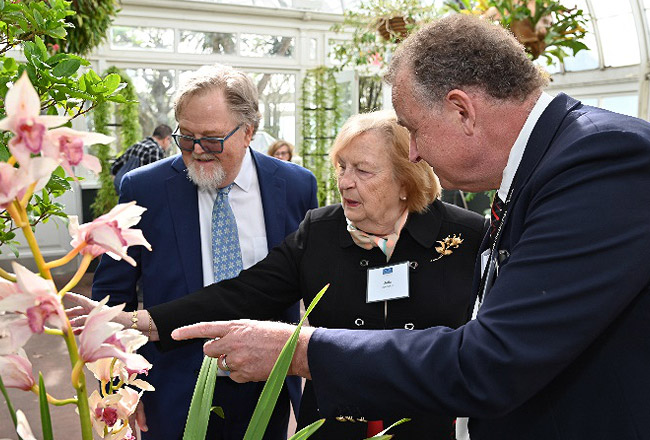 Guests enjoyed complimentary conservatory passes to NYBG's The Orchid Show: Natural Heritage, a meditative and captivating design inspired by acclaimed artist, Lily Kwong, showcases her ancestral connections to the natural world, followed by a sensational cocktail hour, buffet dinner and a live performance from the Janelle Jazz Trio.
Calvary's Spring Donor Reception is an annual gathering held, since 1985, in recognition of the loyal donors who generously contribute each year to enhancing Calvary's mission – to provide compassionate palliative care to terminally ill patients and support services to families and the community.