Calvary Hosts Annual Donor Appreciation Event at The New York Botanical Garden
BRONX, NY, June 2022 – On June 8th, Calvary Hospital hosted their Annual Spring Donor Reception at The New York Botanical Garden (NYBG). Nearly three hundred people, gathered at the picturesque site to celebrate the unwavering support and generosity of their donors, including a video tribute to the Pat Cairo Family Foundation, Inc.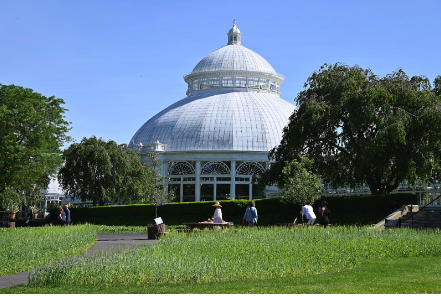 Since 1995, the Pat Cairo Family Foundation has raised nearly $2.75 million dollars to benefit Calvary. The Foundation's, Joe Cairo, played an instrumental role in having the New York State End of Life Care bill enacted in 1999, which ensures terminally ill patients receive quality end-of-life care. Since then, thousands of patients who otherwise would have been denied coverage for admission and treatment, have spent their final days cared for at Calvary.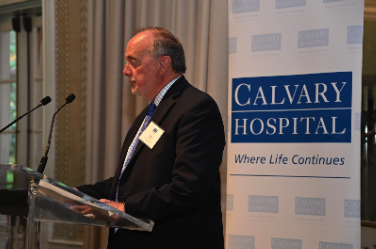 A formal introduction was made by John A. Decina, new Chairman of the Calvary Hospital Board, "I have been affiliated with Calvary Hospital as a board member since 1992. It is truly an honor to serve as Chairman of such a remarkable organization that is unlike any other institution."
His remarks were followed by a warm thank you from Frank A. Calamari, Calvary's Chief Executive Officer, "Calvary would never have been able to grow in size and scope of services without the support of individuals like you, whose generosity allows us to continue the legacy of compassionate care first established by, our foundress, Annie Blount Storrs."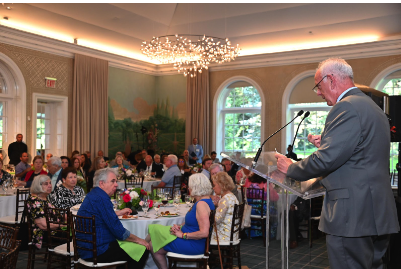 Guests enjoyed complimentary conservatory passes to NYBG's Around the Table: Stories of the Foods We Love, where they explored the diversity and beauty of plants that are grown for cuisines enjoyed around the world, followed by a sensational cocktail hour and buffet dinner.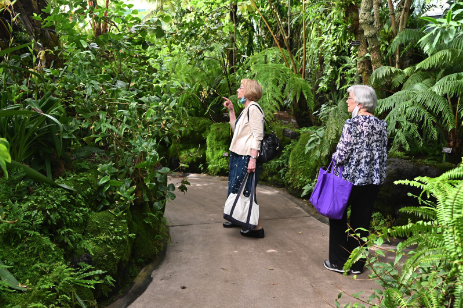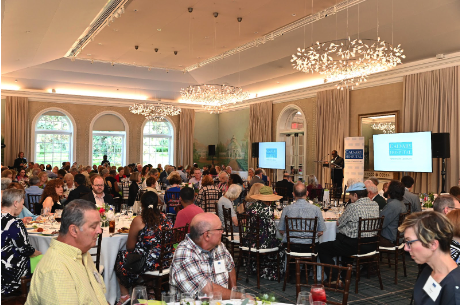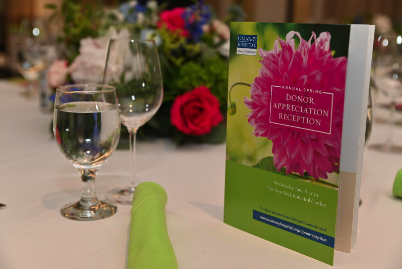 Calvary's Spring Donor Reception is an annual gathering held, since 1985, in recognition of the loyal donors who generously contribute each year to enhance the Calvary's mission – to provide compassionate palliative care to terminally ill patients and support services to families and the community. To learn more about how you can support Calvary visit: www.fund.calvaryhospital.org