CALVARY IN THE NEWS – 2020 To date!
---
Catholic New York, February 2020
Read the complete article here.
---
WOR Radio "WOR Saturday Morning" February 21st being National Caregivers Day
In recognition of February 21st being National Caregivers Day, "WOR Saturday Morning" (6:00-7:00 am ET) broadcast a 10-minute interview with Calvary Hospice social worker, Kate Mohan, LMSW, ACHP-SW, about "Self-care Tips for Caregivers."
---
WCBS Radio spotlights Calvary Social Worker
This week, right in time for National Social Workers Month, Pat Farnack of WCBS Radio spotlights Calvary social worker, Karen Wilkow, LCSW, ACHP-SW, several times on her weekday program, "The Health and Well Being Report."
Hear the full interview: https://wcbs880.radio.com/media/audio-channel/karen-wilcow-social-worker-at-calvary-hospital
---
USA TODAY (March 2020)
A support group can be a resource for coping with loss. According to the Hospice Foundation of America, participating in a support group can help the griever find new empathy, new understandings, and renewed strengths.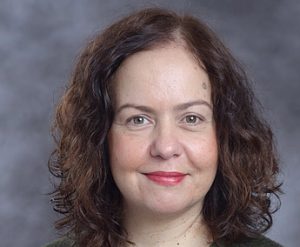 How to find the right support group for you quotes Maria Georgopoulos, LMHC, FT director of bereavement services at Calvary Hospital.
---

Mishpacha (April 2020)
In these challenging days of corona protocol, as many patients are tragically alone in their final moments, hospital chaplains are facing the most unimaginable challenges of their careers
Jewish chaplain, Rabbi Rachmiel Rothberger, was one of four people that Mishpacha magazine interviewed about the challenges facing hospital chaplains during this pandemic. Learn more.
---
The City, July 2020
'A Bad Dream': New York Children Who've Lost Parents to COVID-19 Face Hardships Beyond Grief
Read the complete article here.
---
"Grief through an Immigrant Lens" –  July 2020
Webinar by Calvary bereavement counselor, Rashida Sanchez
Zoom link:https://us02web.zoom.us/rec/share/5_JqFJ3s_X9OYK_N4VvGebAQOIj9T6a80CgY-PcMyho-GIZX1klejz1BOzQLrF92
Password: F26EM&85