CALVARY IN THE NEWS – 2022 To date!
---

Hospice News, June 21, 2022
Dr. Christopher Comfort, chief operating officer for Calvary Hospital sat down with Hospice News to talk about Calvary's hospice and palliative care model, its work to educate clinicians on the nature of those services and how to provide them, as well as the organization's partnership with other local resources.
Read the complete article here.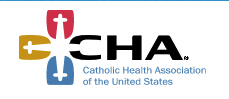 Catholic Health World, February 15, 2022
Calvary Hospital's Nancy D'Agostino RN, MSN, CHPN, Vice President of Community Patient Services and Rabbi Yerachmiel Rothberger, Calvary's Jewish community liaison, added their expert perspective to a recent article featured in Catholic Health World, Ministry providers approach hospice underuse as a health equity issue.
Read the complete article here.