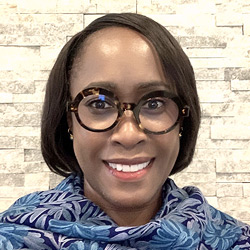 Coping With Grief: Activities for Children & Teens
Death can be perplexing and confusing for us all. For children who have experienced the death of a significant person, grief can produce many challenging and unfamiliar feelings like guilt, isolation, and anger. When the death of a significant person remains unaddressed, these feelings may dominate childhood and could adversely affect the ways in which they respond to grief in their adult life.
Bereaved children and adolescents express their grief in many different ways, which is perfectly normal. For example, a young child may experience manifestations of grief in their bodies, such as head or stomach aches, or other physical discomfort.
Adolescents are faced with multiple complexities in their grief: simultaneously experiencing important changes in their own development while having to adjust to life without the person who died. As a result, both children and adolescents may experience difficulties in concentration that affects their life at home as well as their academic performance.
How Adults Can Help
Parents and guardians can support a child along their grief journey by providing a safe space for them to talk about their grief and by finding ways to accompany them in their grief.
One way guardians can do this is through the use of creative arts, which can effectively promote and foster curiosity and a meaningful exploration of the relationship to the deceased and introduce healthy ways of processing difficult life transitions. Creative arts are also helpful techniques for individuals who are more comfortable expressing grief non-verbally.
Here are ten activities that will help children explore their grief, and if done as a family, may open new paths to conversation.
Creating a Memory Box
The purpose of a memory box is to protect the important object(s) connected to a significant person and symbolically and physically contain them, allowing children to visit with their person whenever they choose.
Children may associate certain objects such as photos or articles of clothing with their significant person. Allow the child to pick a box of their choice – it can be any size — and decorate it as they wish, at their own pace.
Parents/guardians can encourage the child to name the items and describe why they chose them as they are put in the box. If children do not have objects or photos, they can write or draw a memory of their person. Children should be reminded that anytime they are thinking of their person they can return to the box.
Making a Memory Bracelet
This activity also involves special objects that a child may associate with their significant person. In this case, the special object is a bracelet made especially to continue the relationship bond with the deceased. Let the child choose the beads and create their own design. Wearing the bracelet may help the child feel connected to their significant person when they feel lonely.
Writing a Letter
Many children don't understand why they can't talk to the person who died. This concept can be difficult to explain, but you can help them cope by encouraging them to write letters to the deceased.
This activity is recommended mainly for children younger than nine. Writing is symbolic and a good form of emotional release, especially if the death was sudden and there was no chance to say goodbye. Children are free to keep the letter to themselves or read it out loud with a parent/guardian present.
Finish the Sentence
Some children may find it difficult to open up and share their thoughts and emotions about grief. This activity fosters the child's curiosity and encourages the use of vocabulary associated with grief. The activity involves creating open-ended sentences for the child to complete.
The format of the sentence helps the child to express their thoughts and feelings. Examples of these sentences include: "If I could talk to the person who died, I would ask…" or "When I think of my person who died, I feel…"
Creating a Journal
Writing is an excellent form of release for children of all ages. It helps them express their thoughts without speaking aloud, which is often challenging for many young people. Keeping a journal will help them clear their minds and lighten their emotional loads. If the child is too young to write, they can draw their journal as well.
Matching Emotions
Young children need support as they develop language and a vocabulary for their emotional and physical feelings. Fun language development activities include matching a feeling word with an action word such as sadness and crying, or matching emotion words with illustrations of faces showing those emotions. These activities may help a child safely overcome their frustrations by making use of simple expressive words that will help them feel heard and understood.
Reading
Reading literature or resources that introduce, address, and navigate themes of grief may provide opportunities for children to make connections to their significant person or their own situation. These connections can encourage children to tell their stories and ask questions.
As children develop emotional courage and language they will then be able to talk about the impact of the death of their significant person. Additionally, it is also helpful to introduce reading material that inspires and encourages mindfulness, alongside exploring the naming of any feelings they experience. Children's libraries have a variety of age-appropriate books that address these topics in simple and engaging ways.
Hand Tracing
This activity allows children to use their senses when remembering their person. Ask the child to think of a memory of their special person. Then have the child trace their hand on a piece of paper with a pen or pencil.
Ask the child to think about the memory using their senses of touch, sight, smell, hearing, and taste and have them write one "sense memory" in each of the fingers.
For example, if the memory involves sledding, they might use snowflakes on the tongue (taste), slippery sled (touch), children laughing (hearing), the person's jacket covered with snow (sight), and hot chocolate consumed after sledding (smell).
Parents/guardians can connect the sense memories to other activities the child enjoys and reinforce positive associations with the deceased.
Solving a Maze
A maze, with its network of passages and interconnecting pathways, can mirror the grief process. A child may encounter difficult emotions and feelings, with no clear path forward, and not possess the language to express and navigate their grief. Exploring mazes can help children organize and identify their thoughts and feelings.
Using a maze encourages the child to go at their own pace. It also offers parents/guardians opportunities to pause, reflect, and listen to the child's feelings as they navigate their own grief journey. Free printable maze templates are available on the Internet.
Making an Acrostic
Using each letter of the deceased person's first name, a child can create a short poem by using a descriptive word that starts with the same letter. For example the name Mike may evoke the following words magnificent, incredible, kind, empathetic to describe the deceased's character or spirit. This activity invites children to explore an artistic and uplifting approach as they reflect on words that represent their significant person.
Final Thoughts
It is important for children who are bereaved to be able to acknowledge the death of a significant person and have all of their feelings validated. It is equally important to be mindful that children observe and listen to examples modeled by the adults in their environment; modeling healthy behaviors will support a child in their healing. These expressive arts activities are intended to provide opportunities for adults to actively listen and support children to grieve at their own pace.
It is also advisable to seek professional support. Calvary Hospital offers robust grief support systems for the whole family. To learn more: https://www.calvaryhospital.org/patients-families/bereavement-department-welcome/
Jacqueline is an Arts Psychotherapist, specializing in work with young people. She currently leads several of the Hospital's bereavement support groups for children at the Bronx campus.