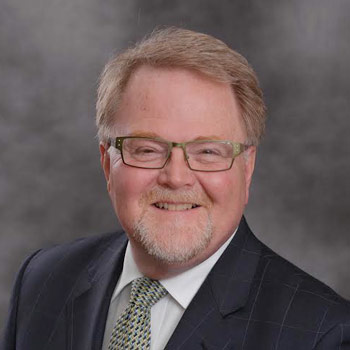 by Timothy P. Barr
Executive Vice President, The Calvary Fund Inc.
Calvary is the only fully accredited acute care specialty hospital in the United States exclusively providing palliative care for adult patients with advanced cancer and other life-limiting illnesses.
Calvary is at the frontier of modern medical care.
Our expertise puts us at the crossroads of advanced medicine, innovative palliative care, non-denominational pastoral ministry and state-of-the-art hospice care. We have always been a hospital with a unique mission. Our research, leadership and guiding principles have led us to our development of a system of care we call CalvaryCare®. Quite simply, CalvaryCare® ensures that the end-of-life experience for every one of our patients and their loved ones takes place in an environment of love, comfort, compassion and dignity.
All of our care is overseen by our acclaimed palliative and medical staff, who together ensure our patients are free from pain and their loved ones relieved of the physical burdens of direct care so they can focus on being together.
Our mission today, is the same as it was back in 1899.
At the end of the 19th century, a small group of enlightened widows in New York, inspired by the work of a group in France called Women of Calvary, began caring for destitute women with terminal diseases. While our mission is historic, it should be noted that there has been 119+ years of hard science, medical research, psychological evaluation and philosophical debate as to what is the best care for an individual when the end of life is near. All of this has contributed to the evolution of the care Calvary provides today.
No two individuals facing terminal illness follow the same path.
Every one of us is born, lives our life and then leaves it in our unique way. At Calvary, we work tirelessly to ensure that all of those in our care, live their precious time in a truly loving environment, surrounded by a group of professionals who care for them as individuals and honored members in our greater human family.
We never forget the loved ones left behind.
Not only does CalvaryCare® embrace our patients' medical, emotional and spiritual well-being, our care is extended to the families and loved ones who are left behind. Our staff of social and psychological experts ensures that each of our patients' loved ones are supported and provided the comfort and understanding they need to move forward with peace and understanding.
Calvary turns no one away!
All of our important work is only possible with the support of our many beloved partners. These individuals and organizations understand Calvary's mission is to ensure our warmth, love and medical expertise are available to everyone who needs it – regardless of their ability to pay. You cannot put a price tag on love and mercy.
Calvary is a not-for-profit hospital.
By design we run with a deficit year after year, as we provide "more care" than insurance companies think is necessary. As the divide between standard care and CalvaryCare® widens, we must fortify our efforts to share the meaning of our mission and clarify its importance. At Calvary, we rely on the generosity of our supporters to keep our doors open. They are Individuals, foundations and companies that understand the importance of our work and the dignity needed to have a good death. Calvary Hospital and our ideals require a strong community of compassionate individuals, ready to step up and defend what is right. Without them it would be impossible for us to provide the caliber of care we do.
We are prepared and we are strong.
What I have learned during my time at Calvary is that few people ever appreciate the joy of a life well lived, more than the proud few honored to bear witness to some of its saddest moments. When the time comes for life to end, we are here medically and emotionally prepared to help your family, and any family. We are the care we would all want for our loved ones and ourselves. Calvary truly leads the way. We invite you to learn more about us, what we do and how we have become the gold standard in end-of-life care.
At Calvary, our Supporters have an impact on the care we provide!
And here are ten reasons why:
Your donations allow our patients and their families not to ever worry about medical bills while they receive our expert help and care.
You help us to maintain the excellent technical and medical expertise that our patients need, while maintaining the calming, beautiful surroundings in which they live
You help us to relieve pain to those advanced cancer patients in our care, bringing peace not only to our patients but their families as well.
Your donations help us to bring comfort to grieving families through bereavement counseling and personal care 24-hours a day, seven days a week.
Your help funds Calvary's Camp Compass®. For 20 years, this ground-breaking program has helped ease the pain of grieving children, ages 6 to 18. Our week-long camp is free of cost for children and teenagers dealing with loss, or facing one.
Your donations ensure our care is always available, every day and at any hour, to all of our patients, so they are never in want for anything they may need. We never turn away a person in need nor compromise our services in any way.
Each year, more than 6,000 people are living out the end of their lives with our care. You help us to provide CalvaryCare® to them. Our signature care was developed in our Bronx hospital, and now extends to our Brooklyn Campus, The Dawn Greene Hospice at Mary Manning Walsh Home in Manhattan, and Ozanam Hall of Queens Nursing Home and in homes throughout the metro area through Calvary@Home.
Your donations help Calvary to remain one of the best independent hospitals in the nation, being the only autonomous hospital in New York to win the Press Ganey Pinnacle of Excellence Award.
Your donations are critical to ensure health-care professionals from around the world are able to participate in Calvary's Palliative Care Institute. Through our institute, we teach our best care practices for patients at the end of their lives, so doctors, nurses, social workers and chaplains are able to learn first-hand how to ease end-of-life patient pain and suffering while maintaining their quality of life.
Your generous donations are the reason why Calvary Hospital, and our innovative programs, are considered the gold-standard of care for men and women with life-ending diseases
See CalvaryCare® at work.
I would like to invite you to our Hospital for a tour. Come see what CalvaryCare® looks like for yourself. I believe if you observe what we do for our patients, families and their loved ones, you will join us and support our mission to bring loving and compassionate care to all those facing life's final journey.
Support the Calvary mission.
Here at Calvary Hospital, we make sure that everyone feels loved and cared for in their greatest time of need. Your help allows us to do everything we can to make sure that no one ever has to walk toward their sunset alone. Our donors understand that quality of life is important, and to have a loving, dependable place to live out the rest of your life is a blessing. Our staff is trained to get close to our patients, to love and care for them deeply. To do any less would be doing a disservice. Calvary exists to relieve suffering, to restore dignity and to ensure that our patients experience love and mercy in their time of need.
Our supporters are critical to the continuation of Calvary's work and care services. If you're considering a charitable gift to our hospital, we invite you to visit our Ways to Give page or to contact us directly (718-518-2077) for more information.