Managing Your Grief During The Holidays
by Maria Georgopoulos, LMHC, FT
Director of Bereavement Services, Calvary Hospital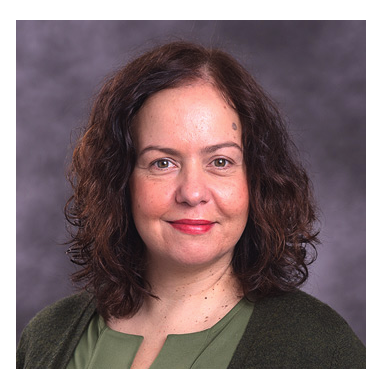 Grief can be very isolating for children and adults at any time of year. But in 2020, when so many people had to deal with sudden and multiple losses, stay-at-home orders, and food insecurity, managing one's grief during the upcoming holidays present a unique challenge for many families.
Challenges for People in Grief
After a year like we have had, connection has never been more important than it is now. CDC recommendations about holiday travel and limitations on group size have definitely affected holiday plans for millions of people. There are ways to create new traditions and honor the memory of your loved ones in a meaningful way.
Remembering that there is no "one size fits all" solution may offer some relief in these challenging times. It's difficult to know what you need when you are grieving.
Among the top challenges grieving people face over the next few weeks is confusion about how to spend the holidays and what to do about holiday traditions during a time when you may not feel up for participating at all.
It's important to remember that you can skip the festivities but you cannot ignore the season. Reminders of the season are all around from the moment you step out of your home. Your local supermarket is advertising holiday meals and holiday decorations are in each store window you may notice.

You may wonder which holiday traditions you want to try to hold on to this year and which traditions are too painful.  For example, your family may have loved showing off their culinary talents at your annual "Feast of the Seven Fishes" meal on Christmas Eve. On Christmas morning, your far-flung family may have gathered at grandma's house to have a hearty pancake breakfast before opening up presents.
Your family's Chanukah festivities may have been enjoying lots of latkes and jelly doughnuts. It may be helpful to identify which traditions will be the hardest for you and to give yourself permission to skip those traditions this year.  

Grievers might also face social pressures from friends and relatives who have quarantine fatigue. They might be urging you to throw caution to the wind and get together in groups that are not part of your household. Please respect your own limits. It is better for you to find alternative ways to mark the holidays this year such as virtual gatherings and physically distanced get-togethers in nature.  
Self-Care as a Priority
Grief consumes a lot of your physical energy.  Discovering what you need during this process takes time.  Give yourself permission to feel every emotion you are feeling – grief, joy, love – and to rest when you feel depleted.   
Cut yourself some slack. You don't need to accept invitations, nor do you need to extend them. Manage your own expectations and those of others. Don't let someone force you to do something you really do not want to do this year. 
Remind yourself that grief can result in a decreased ability to concentrate, a lack of patience and a greater need to rest.  Allow yourself some extra sleep, a call with a friend who truly listens and a walk on a sunny, cool day. These practices sound so simple but it's common to forget how effective they are.  
Remembering Your Loved Ones:
Many grievers find some comfort in including the deceased in their holiday traditions. Here are some ideas:
Make a special toast in memory of your loved one before your holiday meal;
Arrange a zoom gathering with other relatives, show a special photo and share a special anecdote;
Plan a virtual candle ceremony where you all hold candles, read a special poem and share a memory of the deceased that was meaningful to you; and
Make a keepsake placemat that tells the story of a favorite holiday memory with the deceased.
If there are children in the family, try to make them a part of this year's holiday traditions. You may be pleasantly surprised at their input and ideas. They may have their own ways that they want to incorporate the memory of the deceased in holiday traditions.  
Managing Gatherings In Person
If you decide to celebrate in person with trusted family members, here are some reminders to help guide your decision. 
Make sure everyone gets tested for COVID-19 at least 3 days before the event;

Keep a mask on and practice physical distancing;

Host the gathering outdoors; 

Cap the event at 5 people; 

Incorporate nature into your event; and

Keep the event no more than one hour.
On Your Own
2020 has been such a difficult and painful year. If you feel that you need to take a year "off" from the holidays, then give yourself permission to do that. 
Rituals you can do solo include:
Making a donation in your loved one's name to an organization that is meaningful to you or that person;

Donating items or sponsoring a meal in memory of the loved one at a homeless shelter;

Sending a holiday card to someone who knew your loved one and sharing a memory with them; and

Finding new ways to support others in need.
For example, your loved one might have been a strong advocate for animal rights.  You can make a donation in their name to your local humane society.
Surround yourself with people you find supportive. If you've been participating in a virtual support group, try to stay in touch with them during the holidays. There will probably be times that they may reach out to YOU for support. 
Closing Thoughts
Managing your grief during the holidays usually feels overwhelming. Try to limit your expectations of yourself and think of what will be best for you in this process. 
Calvary's bereavement services are here for you, learn more.