October 19-25 is National Estate Planning Awareness Week.
National Estate Planning Awareness Week is the perfect time to think about your loved ones and personal legacy. You can make a difference! In this article, we share reasons to contact an accredited estate planner or estate planning law specialist in your area for advice and guidance on preparing a will or trust.
---
Who Needs a Will?
In general, people used to think that estate planning was only for old people or wealthy individuals, but that mindset is changing. Essential workers managing the inherent risks of fighting on the front lines of the pandemic are keenly aware of the threat to their health.  If anything, the current pandemic has reinforced the importance of estate planning for us all.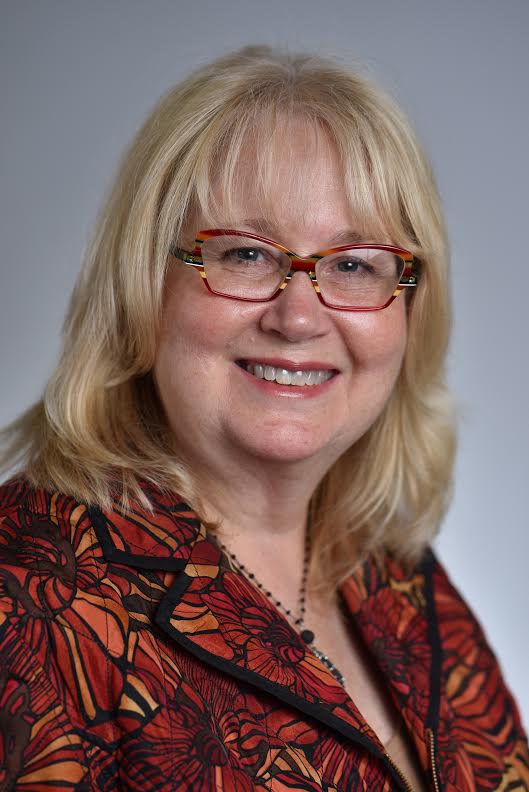 It is not just Baby Boomers that need to prepare their wills. Estate planning is relevant to all Millennials and Generations X, Y, and Z (starting at age 18). If you can vote, you should have a will. It is one of the duties and privileges of becoming an adult. It is an empowering act that allows you to shape the future. Unfortunately, accidents happen and people of all ages can become temporarily or permanently disabled. Estate planning can help determine what resources are available and who will assist you if such a situation occurs.
"Millennials and the younger generations are still accumulating assets, but they stand to inherit money and belongings from family. A well-drafted Will takes that into account and so there is a plan in place for funds you are entitled to at the time of your death," says Beth Kougasian, Director of Major and Planned Gifts, Calvary Hospital.
What is Estate Planning?
Estate planning is the process of reviewing your assets and determining how you want to divide your assets when you die. Estate planning also involves identifying someone to carry out your wishes if you should become incapacitated during your lifetime; so a complete estate plan includes a Healthcare Proxy, Living Will and Power of Attorney in addition to a Will. Anyone who has minor children should have a will to identify guardians, but even individuals who are single and have no children should prepare a Will which expresses their final wishes. Estate planning also takes into account assets that pass outside of the will for example life insurance and retirement accounts and annuities. And it provides an opportunity to leave a legacy supporting the causes and communities you value.
What are Estate Assets?
Checking and savings accounts, investment accounts, certificates of deposit stocks, bonds, furniture, jewelry, vehicles, condos, co-op, homes and other real estate are all typical estate assets, but other valuable items like computers, laptops, cars and recreational vehicles and even intellectual property like emails, networking and social media accounts, research, articles or books in draft or final form are also part of an individual's estate. Read, The New World of Digital Assets by Richard J. Bowler, Esq.
What happens if you do not have a Will?
An Estate plan starts with a Will. In a Will, you determine who needs or deserves your support and in what amount. It is a written document that provides an Executor with instructions on how to distribute your assets. Read, The Role of Executor: An Honor and an Obligation by Leah D. Hokenson, Esq.
Unfortunately, nearly half of all Americans over age 55 still do not have a will, says Maggie Germano for Forbes. That's a troubling situation.  If you have not prepared a legal Will declaring your wishes and intent regarding your assets, then state law governs the process based on your family tree with often unintended consequences and without regard for special friendships, or care you received during your lifetime which you might want to reward.  
Although there are online options for creating a will, this is not advisable for several reasons. Laws vary from state to state and there are laws that define your legal residence. Will provisions that do not comply or are inconsistent with the correct state law will be unenforceable. Similarly, there are strict requirements on how a Will must be executed. When improperly executed, this important document will not stand up in court. So the stakes are high. The prospect of preparing a will without assistance can be intimidating and the possibility for errors is significant.
An estate planning lawyer can help you avoid those pitfalls.  The attorney can help identify your assets and spot issues that may require special handling.  For instance relationships matter. Separation, divorce and remarriage have an impact on who, under the law, are your legal heirs. And attorneys have techniques to provide for disabled or aging spouses, children, parents and siblings.
Getting Started
One way to make your time with an attorney productive and efficient is to prepare for the meeting in advance. Here are some topics/ questions for you to consider.
What family members do you want to have benefit from your will?
Do any family members have special needs, medical or financial?
Are there friends you want to leave a gift from your estate, such as cash, personal property or real estate?
Who do you trust to appoint as the Executor, who will administer your estate?
If you have minor children, who do you want to appoint as legal guardian?
If you have pets, who do you want to care for them?
What charities or community organizations do you want to support through your will?
Calvary is a resource
Estate planning is a personal and unique process. Having a Will provides clarity for you and your family about how you want to share your resources. It is a road map that can reduce friction and confusion and at difficult and emotional times and during your lifetime, it will provide you with the peace of mind that your personal affairs are in order.
Now, more than ever, we have to take action today to prepare to protect our families and ourselves for the future.  It is a comfort to know your loved ones will be cared for and that you have done all you can to ensure they are well-prepared to handle all the questions that come in the event of disability or death.
You can turn to Calvary Hospital for questions about Wills and Estate Planning.  Since Calvary specializes in patients facing terminal illness, we have extensive experience to share as you navigate your estate planning journey. Feel free to contact Elizabeth Edds Kougasian, Calvary's Director of Major and Planned Gifts by phone, 718-518-2080 or email, Ekougasian@calvaryhospital.org.  
---
Calvary Hospital does not intend the information provided as legal advice. Consulting with an attorney skilled in estate planning is essential to developing estate plans that meet your particular circumstances. The concepts discussed here are intended to suggest strategies and are presented for illustrative purposes only.