Grief Awareness Month
September 2021
Calvary Hospital's 3rd Annual Grief Awareness Month
The goal of Calvary Hospital's annual Grief Awareness Month is to raise awareness on all aspects of grief and share resources which may be of comfort for those seeking support and a sense of community here in New York and nationally.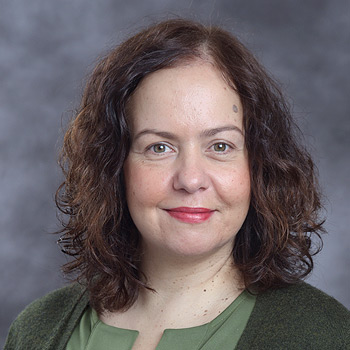 Hi, I'm Maria Georgopoulos, Director of Bereavement Services here at Calvary Hospital. Grief is a challenge for all of us at any age and through every season.
Grief is a process, not an event. Every person is different. We need to be sensitive to the fact that every person grieves in their own unique way. When we make ourselves available to them, we can figure out what they need to help them in their difficult grief journey.
Here at Calvary, our mission is to make sure that everyone experiencing grief has a safe place to go – and get the support they need – when a significant person in their life dies.
September 2021 marks our 3rd annual Grief Awareness Month, and we want to help those in our communities that are feeling challenged in their grief find help, connection, and compassion. We encourage you to look at the expanded resources that we have compiled for you this year.
At any time, if you have questions, I invite you to reach out to me or any member of my team. We are always here for you.
Root Grounding Meditation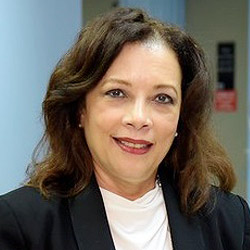 Calvary provides one of the New York metropolitan area's most comprehensive bereavement support programs for adults, children and teens. Calvary's bereavement services are available to anyone who has experienced a significant death in their lives. A connection to Calvary is not required.
Yvette Ramirez, a chaplain at Calvary Hospital, leads a grief support group in Spanish for those who have experienced the death of a spouse. This support group is available remotely via zoom for 20 participants. Yvette leads her group members through several grounding meditations, one being a 'rooting,' guided meditation that she uses to start each session.
We sat down recently with Yvette to talk about her group, her experience, and to learn more about her grief support practice.
Q: What is a Root Grounding Meditation? Why do you use it for grief counseling?
Yvette: I like to incorporate a Root Grounding Meditation at the beginning of each session because it allows the members to be more aware of themselves and their bodies.
I like this meditation and practice it consistently with my groups as I find it helps reduce stress and anxiety. I have found it also helps people come into a sense of control over themselves and the space they occupy within their current physical and emotional environment.
Root grounding is a practice, and like any practice, we can all become better at it over time. I have found that root grounding helps people get into the current moment, become more mindful, and present.
I feel these meditations can help you learn to control your inner gaze. When necessary, this type of practice allows a person to get back into the current moment and away from flashbacks or unwanted memories. Negative or challenging emotions surrounding one's loss may make it more difficult to cope with the grief.
Root Grounding Meditations are designed to revitalize your body and mind in ways that are beneficial to grief healing.
Q: What is the process for a grounding meditation?
Yvette: When conducting guided Root Grounding Meditation, I start by asking each person to visualize themselves sitting on a strong, well-rooted tree trunk (e.g., like a mighty Oak, a flexible-graceful Weeping Willow or a towering Redwood.)
The initial steps for the root grounding meditation are simple and can be performed effectively by anyone, anywhere:
Make time for yourself. Start with 5 or even 10 minutes (you can set a timer if you're doing this by yourself).
Start by standing up and closing your eyes
Picture yourself sitting on top of a strong tree trunk
Go inward (clear your thoughts) some people picture themselves in nature, for others focusing on the tree trunk alone is more helpful. (Find what works for you)
Take some nice deep breaths
Focus on the energy in your body; imagine that it is flowing down your back into the earth
Picture the tree as an extension of your body, extending through your feet
Continue to imagine the tree trunk traveling down through Earth until your trunk finally reaches the center of the Earth
While you are breathing, let any negative feelings escape your body. Leave any feelings of pain, frustration, anger, or bitterness in the center of the Earth
Push your energy upward. Imagine Earth's energy flowing back up through your trunk
We believe a tree visualization can be helpful for those in spousal grief support because of its centering focus. Trees are also a symbol of growth and renewal.
I explain to my group that death is the first season because the initial grief period is the mourning season. To start, this meditation practice, many grieving individuals will picture a tree standing bare in winter.
As time passes many begin to imagine their tree traveling through the changing seasons as they travel through, and with, their grief.
Q: What are the emotional benefits of a grounding meditation for grief?
Yvette: The benefits of grounded meditation for grief include reducing anxiety, an increase in emotional and mental clarity, increased emotional feelings of peacefulness and calm, heightened awareness, and a sense of deeper connection.
I encourage our bereavement group participants to practice grounding meditation daily I believe it will help them see that there is a path to an enriched life.
Through this meditation two participants bonded by practicing this meditation. I encourage group members to connect with each other when we are not in session because it's critical to have a community for support.
Q: Is Root Grounding something you can do when you feel overwhelmed with grief?
Yvette: I hear this statement from group members quite often, "I feel stress". If the person experiencing grief feels stressed all the time and is still feeling anxious, this will be a good tool for them to add to their personal toolset.
There is no quick fix for grief. Grief is a process but there are things you can do to help manage your grief.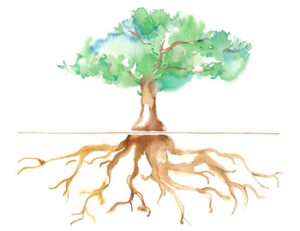 Coping With Grief: Activities for Children & Teens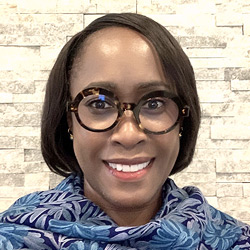 Death can be perplexing and confusing for us all. For children who have experienced the death of a significant person, grief can produce many challenging and unfamiliar feelings like guilt, isolation, and anger. When the death of a significant person remains unaddressed, these feelings may dominate childhood and could adversely affect the ways in which they respond to grief in their adult life.
Bereaved children and adolescents express their grief in many different ways, which is perfectly normal. For example, a young child may experience manifestations of grief in their bodies, such as head or stomach aches, or other physical discomfort.
Adolescents are faced with multiple complexities in their grief: simultaneously experiencing important changes in their own development while having to adjust to life without the person who died. As a result, both children and adolescents may experience difficulties in concentration that affects their life at home as well as their academic performance.
How Adults Can Help
Parents and guardians can support a child along their grief journey by providing a safe space for them to talk about their grief and by finding ways to accompany them in their grief.
One way guardians can do this is through the use of creative arts, which can effectively promote and foster curiosity and a meaningful exploration of the relationship to the deceased and introduce healthy ways of processing difficult life transitions. Creative arts are also helpful techniques for individuals who are more comfortable expressing grief non-verbally.
Here are ten activities that will help children explore their grief, and if done as a family, may open new paths to conversation.
Creating a Memory Box
The purpose of a memory box is to protect the important object(s) connected to a significant person and symbolically and physically contain them, allowing children to visit with their person whenever they choose.
Children may associate certain objects such as photos or articles of clothing with their significant person. Allow the child to pick a box of their choice – it can be any size — and decorate it as they wish, at their own pace.
Parents/guardians can encourage the child to name the items and describe why they chose them as they are put in the box. If children do not have objects or photos, they can write or draw a memory of their person. Children should be reminded that anytime they are thinking of their person they can return to the box.
Making a Memory Bracelet
This activity also involves special objects that a child may associate with their significant person. In this case, the special object is a bracelet made especially to continue the relationship bond with the deceased. Let the child choose the beads and create their own design. Wearing the bracelet may help the child feel connected to their significant person when they feel lonely.
Writing a Letter
Many children don't understand why they can't talk to the person who died. This concept can be difficult to explain, but you can help them cope by encouraging them to write letters to the deceased.
This activity is recommended mainly for children younger than nine. Writing is symbolic and a good form of emotional release, especially if the death was sudden and there was no chance to say goodbye. Children are free to keep the letter to themselves or read it out loud with a parent/guardian present.
Finish the Sentence
Some children may find it difficult to open up and share their thoughts and emotions about grief. This activity fosters the child's curiosity and encourages the use of vocabulary associated with grief. The activity involves creating open-ended sentences for the child to complete.
The format of the sentence helps the child to express their thoughts and feelings. Examples of these sentences include: "If I could talk to the person who died, I would ask…" or "When I think of my person who died, I feel…"
Creating a Journal
Writing is an excellent form of release for children of all ages. It helps them express their thoughts without speaking aloud, which is often challenging for many young people. Keeping a journal will help them clear their minds and lighten their emotional loads. If the child is too young to write, they can draw their journal as well.
Matching Emotions
Young children need support as they develop language and a vocabulary for their emotional and physical feelings. Fun language development activities include matching a feeling word with an action word such as sadness and crying, or matching emotion words with illustrations of faces showing those emotions. These activities may help a child safely overcome their frustrations by making use of simple expressive words that will help them feel heard and understood.
Reading
Reading literature or resources that introduce, address, and navigate themes of grief may provide opportunities for children to make connections to their significant person or their own situation. These connections can encourage children to tell their stories and ask questions.
As children develop emotional courage and language they will then be able to talk about the impact of the death of their significant person. Additionally, it is also helpful to introduce reading material that inspires and encourages mindfulness, alongside exploring the naming of any feelings they experience. Children's libraries have a variety of age-appropriate books that address these topics in simple and engaging ways.
Hand Tracing
This activity allows children to use their senses when remembering their person. Ask the child to think of a memory of their special person. Then have the child trace their hand on a piece of paper with a pen or pencil.
Ask the child to think about the memory using their senses of touch, sight, smell, hearing, and taste and have them write one "sense memory" in each of the fingers.
For example, if the memory involves sledding, they might use snowflakes on the tongue (taste), slippery sled (touch), children laughing (hearing), the person's jacket covered with snow (sight), and hot chocolate consumed after sledding (smell).
Parents/guardians can connect the sense memories to other activities the child enjoys and reinforce positive associations with the deceased.
Solving a Maze
A maze, with its network of passages and interconnecting pathways, can mirror the grief process. A child may encounter difficult emotions and feelings, with no clear path forward, and not possess the language to express and navigate their grief. Exploring mazes can help children organize and identify their thoughts and feelings.
Using a maze encourages the child to go at their own pace. It also offers parents/guardians opportunities to pause, reflect, and listen to the child's feelings as they navigate their own grief journey. Free printable maze templates are available on the Internet.
Making an Acrostic
Using each letter of the deceased person's first name, a child can create a short poem by using a descriptive word that starts with the same letter. For example the name Mike may evoke the following words magnificent, incredible, kind, empathetic to describe the deceased's character or spirit. This activity invites children to explore an artistic and uplifting approach as they reflect on words that represent their significant person.
Final Thoughts
It is important for children who are bereaved to be able to acknowledge the death of a significant person and have all of their feelings validated. It is equally important to be mindful that children observe and listen to examples modeled by the adults in their environment; modeling healthy behaviors will support a child in their healing. These expressive arts activities are intended to provide opportunities for adults to actively listen and support children to grieve at their own pace.
It is also advisable to seek professional support. Calvary Hospital offers robust grief support systems for the whole family. To learn more: https://www.calvaryhospital.org/patients-families/bereavement-department-welcome/
Jacqueline is an Arts Psychotherapist, specializing in work with young people. She currently leads several of the Hospital's bereavement support groups for children at the Bronx campus.
Reflections On 9/11 And How It Changed My Life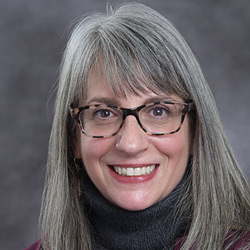 As the 20th anniversary of the Sept. 11 terror attacks approaches, I am in a thoughtful mood. I reflect on previous anniversaries and the visceral pain that I feel while watching the ceremonies on television. I feel like I still carry the weight of the collective grief of families, friends, the city, and the nation. Some of my clients tell me about their loved person who died of a 9/11-related illness; I wonder when will this ever end?
We live in a culture that insists that we "move on" from grief, be strong, and don't express emotion. I recommend you do the opposite of all those suggestions!
The 20th anniversary of 9/11 gives us the unique opportunity to mourn collectively, perhaps in a way we haven't since that tragic day. Remember those candlelight vigils? The flowers underneath the missing posters? As a community, we shared in the grief of a day that changed us forever.
I was an eyewitness to the terror attacks on Sept. 11, 2001. I stood on the 25th floor of my office five blocks south of the World Trade Center and saw everything from the first fireball to the cloud of smoke and debris that enveloped Lower Manhattan after the second tower fell. I knew how fortunate I was that day to be able to walk home in the safe embrace of my husband. I knew I had to take on something bigger than myself… I had to express gratitude in a real and tangible way.
In the field of grief and bereavement, we talk about making meaning from loss. We examine the ways in which a death or non-death loss has affected us, and how we find meaning in our lives in the face of this loss. As human beings we seek out meaning because it helps us construct our narratives. My story is not a unique one, but it has allowed me to find purpose in my life and ultimately bring me to Calvary Hospital.
When 9/11 happened, I was working as the Director of Communications for New York's Holocaust museum. I spent my days immersed in the death and trauma of an entire generation. I thought about the 15 million individuals murdered during the Holocaust and how they did not die surrounded by the people they loved.
I thought about how, on that beautiful September morning, I watched nearly 3,000 individuals encounter sudden and shocking deaths they could never have imagined in their worst dreams. With the exception of a very few, they didn't get to say "I love you" or "Goodbye." The loneliness of each of these deaths across these historic moments affected me profoundly.
As I considered the vastness of it all, it became clear that I needed to make meaning from all these deaths, which seemed like an enormous task. I became a Hospice volunteer and eventually trained to become a vigil volunteer, sitting with patients who were imminently dying. These patients often had no one else, and this was my opportunity to make sure that no one died alone. I found this work transformative. It connected me to the universe in ways I still do not fully understand.
After 10 years of volunteering, I decided to leave my career in arts administration and go to graduate school with the goal of working with the dying and their families.
It was not a path I expected to be on at that stage of my life, but I have never regretted the decision for a moment. After graduating, I taught at NYU and worked in a group mental health counseling practice for two years before joining Calvary's Bereavement Department in 2018.
The mutual grief we shared after Sept. 11 prepared us, unknowingly, for the grief we have known during the pandemic. During these last 18 months, that same sorrow, the weight of the dead, permeates every conversation, every decision…seemingly every moment. We want it all to end so we can get back to normal. But as we learned after Sept. 11, we can't go back to the way it was. Perhaps helping the world begin to heal from its collective grief and trauma is how we make meaning from the astounding losses we have experienced.
WCBS Radio "Health & Well-being Report" spotlights the 20th anniversary of 9/11 and Calvary's 3rd Annual Grief Awareness Month with R. Abby Spilka, MA, CT, LMHC, Bereavement Counselor.
Bereavement Support at Calvary Hospital
We produced a video to provide an overview of Calvary's comprehensive bereavement support program for adults, children, and teens.
Please note that most of the footage was filmed prior to March 2020.
More Information
Anyone who is interested in participating in our bereavement groups must schedule a meeting with one of our bereavement counselors before attending their first session.
To schedule an appointment, please call: 718-518-2000, ext. 2281.
2021 Recommended Reading List
To help navigate your path of loss, we have collected a list of books we have read and recommend to help comfort you.
When Someone Dies: A Child-Caregiver Activity Book
by the National Alliance for Children's Grief
When Someone Dies: A Child-Caregiver Activity Book is an activity book for children that also provides valuable information to parents and caregivers about how grief impacts children. Contained within the pages of the book are activities for children designed to help them better express, understand, and cope with their grief.
View on Amazon
Available in Spanish: "Cuando Muere Alguien: Un Libro de Actividades para Niños y sus Cuidadores"
The Invisible String
by by Patrice Karst
"The Invisible String" helps children cope with difficult emotions such as loss and anxiety.
Chester Raccoon and the Acorn Full of Memories (The Kissing Hand Series)
by Audrey Penn and Barbara Gibson
After his friend Skiddel Squirrel dies in an accident, the title character copes with this loss and learns to share and appreciate memories of their times together.
I Miss You: A First Look at Death
by Pat Thomas and Leslie Harker
This installment in the "A First Look At" series from psychotherapist Pat Thomas helps young kids understand death and feelings of loss.
Perder a Un Ser Querido (Loss and Grief) (Hablemos Acerca de… (Let's Talk about It)) (Spanish Edition)
by Caitie McAneney
The death of a loved one is a heartbreaking event in a childs life. This book will guide readers through the feelings and questions they might have after such a loss. Readers will learn what grief is and how it is different for each person. Readers are encouraged to accept their feelings and talk them out with the people in their support system. This book includes color photographs, a glossary, a table of contents, and an index. Websites for more information supplement the text to give readers the resources they need in this troubling time.
The Memory Box: A Book About Grief
by Joanna Rowland and Thea Baker
"The Memory Box" tells the story of a child who processes the death of a loved one by making a special box of mementos and written memories.
How to Carry What Can't Be Fixed: A Journal for Grief
by Megan Devine
An illustrated journal for meeting grief with honesty and kindness―honoring loss, rather than packing it away.
Journal for Teens Dealing With Grief and Loss
by Teen Journals
Three (3) month journal for teens dealing with grief, death, and other loss.
It's OK That You're Not OK: Meeting Grief and Loss in a Culture That Doesn't Understand
by Megan Devine
In It's OK That You're Not OK, Megan Devine offers a profound new approach to both the experience of grief and the way we try to help others who have endured tragedy.