CalvaryCareSM
Home Hospice and Palliative Care
Queens, NY
Queens, NY Home Hospice and Palliative Care – CalvaryCareSM
Calvary Hospital is proud to bring our industry leading home hospice care to the residents of Queens, NY.
Calvary Hospital was founded on the guiding principles of compassion, respect for the dignity of every patient, and non-abandonment of everyone in our care including patients and their loved ones.
Calvary's at home Hospice and Palliative Care services were designed to meet and address the physical, emotional, and spiritual needs of patients and their loved ones.
Home Hospice Care Queens NY
Since 1899, Calvary Hospital has been devoted to providing palliative care to adult patients with advanced cancer and other life-limiting illnesses.
Calvary offers a comprehensive approach to home hospice care and we are proud to bring our industry leading end-of-life home care to the New York City residents residing in the burrough of Queens.
Our homecare hospice program brings together a dedicated team of registered nurses (RN), doctors, Social Workers, Pastoral Care staff members, Home Health aides, volunteers, and bereavement counselors. Calvary's Homecare offers the very best Home Hospice care available in the New York Metropolitan area.
Home Hospice in Queens, NY – Calvary@Home
Our home hospice care provides families and loved ones an opportunity to enjoy time together at home and in familiar environments.
Calvary's Hospice services are designed for patients who want to spend their last days at home.
"They are the gold standard in the very special care they provide."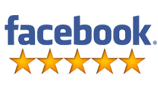 Special thanks to the angels who provided the light for our brother Howard's path. A truly exceptional staff.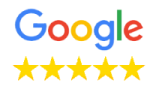 We are proud to help approximately 90 percent of our Hospice patients stay in their homes through the end of life.
Calvary@Home partners with patients' families to promote the quality of life, address pain management and other symptoms, while helping to prepare both the patient and their loved ones for what to expect in the final days of life. Published data verifies that Calvary's Home Care and Hospice program continues to exceed national and regional measures for the relief of symptoms.
Calvary Hospital has developed our care since our founding in 1899 today, Calvary brings residents of Queens and Manhattan a wide range of care options to meet the needs of patients and families. From our inpatient facilities in the Bronx, Manhattan, Brooklyn and Queens to our in home programs Calvary has worked to create a care offering and end of life care program to accommodate patients and families where they are.
Levels of Care:
We care for patients in the familiar, comfortable surroundings of their home, whether it's a private residence, nursing facility or assisted living facility. Unlike other Queens, NY home hospice providers Calvary Hospital has inpatient options for our patients and families if they are needed. At our Queens Campus local residents can receive short-term pain and symptom management care in an inpatient setting.
Calvary Hospital has developed a continuum of care that meets the needs of patients facing the final stages of life and does so with the same passion and vigor found at any curative Hospital.
If you or a loved one is facing the end stages of a life limiting illness we hope you will contact us and learn more about CalvaryCareSM
How To Make A Referral
Anyone can make a referral to Calvary Hospital Hospice by calling either of the two phone numbers listed above.
After a referral is made to Calvary Hospital Hospice, the nurse contacts the patient and/or family to schedule a time to meet.
The ultimate decision regarding the acceptance of hospice care is made by the patient and family/caregiver.