Susan M. Marotta Joins Calvary Hospital As General Counsel
BRONX, NY, October 21, 2021 — Calvary announced today that Susan M. Marotta has joined the hospital's leadership team as General Counsel. Her responsibilities include: legal affairs, risk management and corporate compliance.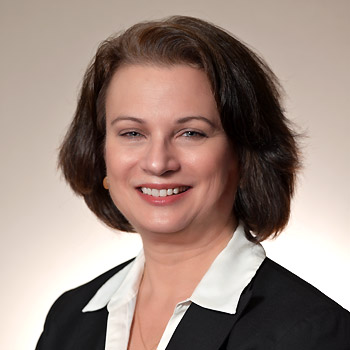 "Today's healthcare environment, especially with the ongoing pandemic, is more challenging than it has ever been. Caring for patients and families will always be at the center of CalvaryCare®. Having someone on our leadership team with Susan's expertise will allow Calvary to navigate all of these issues expertly and minimize the impact on patient care," said Frank A. Calamari, FACHE, President and Chief Executive Officer, Calvary Hospital.
Previously Ms. Marotta served for nearly a decade as Associate General Counsel of the Archdiocese of New York, where her work focused primarily on ArchCare, the Catholic Health Care System of the Archdiocese. Calvary Hospital is a proud member of ArchCare. She had wide-ranging responsibilities including but not limited to: strategic planning, corporate governance, regulatory compliance, managed care, staffing, employment, construction, and real estate, and oversight of outside litigation counsel and risk management.
Ms. Marotta has also held legal positions of increasing responsibility at Columbia University Medical Center, HIP Health Plan of New York/Vytra Health Plans, Gentiva Health Services, and the U.S. Department of Health & Human Services. She began her professional career as a litigator at Anderson Kill & Olick, P.C. in New York City.
Ms. Marotta is an active member of several legal professional organizations including the American Bar Association, NYS Bar Association, and the American Health Law Association.  She has served as the secretary to the state legislature committee of the Association of the Bar of the City of New York and provided pro-bono legal services through Volunteer Lawyers for the Arts and the Lawyers Committee for Human Rights.
Ms. Marotta obtained her Bachelor's degree in Human Development & Family Studies from Cornell University, J.D. from the Fordham University School of Law, and a Master's degree in Health Policy & Management from New York University's Robert F. Wagner School of Public Service.
---
Since 1899, Calvary has been the nation's only fully accredited acute care specialty hospital devoted exclusively to providing palliative care to adult patients. CalvaryCare® includes the Navigator program, home care, hospice in the community and inpatient care at four facilities. Each year, we care for thousands of patients throughout the greater New York area. To learn how Calvary can help you and your family, please visit: www.calvaryhospital.org