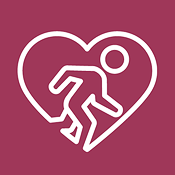 WEEK 1
SELF-CARE
This week is dedicated to cultivating and maintaining optimal mental health and physical well-being.
"As a nurse for more than 30 years, I discovered first-hand the value of self-care," said Patricia M. Caffrey, RN, MS, RN and former Administrator of Calvary Hospital – Brooklyn Campus.
It is Important to Establish a Self-Care Plan
You cannot pour from an empty cup. Strive to keep your body healthy to avoid or reduce the effects of secondary trauma. Find a healthy balance between your work-related stresses and everyday home life to prevent compassion fatigue.