Our Stories: Volunteers
An interview with Jerome I.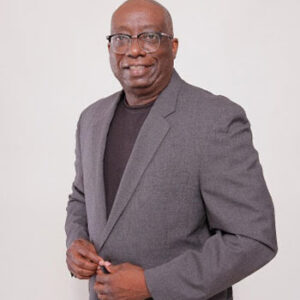 Jerome I.
"I wanted to give back to a community that gave so much to me and my family for over fifty years."
Q: How long have you been a volunteer at Calvary and how many days/hours do you work with patients?
A: I have been blessed to volunteer at Calvary@Home since December 16, 2019. Currently, I volunteer for an average of ten (10) hours each week through a combination of administrative and clinical activities.
Q: What made you decide to become a volunteer at Calvary?
A: I retired in January 2019, after serving over thirty-six years with the New York State Department of Corrections and Community Supervision. I am a resident of the northeast area of the Bronx and I wanted to give back to a community that gave so much to me and my family for over fifty years. Upon reading a motivational book titled "High Performance Habits," I decided to serve end-of-life patients as a Calvary@Home volunteer.
I chose Calvary for its devotion and stellar reputation for providing palliative care to patients with advanced cancer. Their care is focused on six pillars: Dignity, Compassion, Commitment, Non-Abandonment, Caring, and Responsibility.
Q: How has volunteering helped you in your personal life/career?
A: Upon becoming a volunteer at Calvary, I became inspired to help people and became more appreciative of life. I found a renewed sense of purpose through working with our dedicated hospice team; and providing comfort and mood elevation to patients and their families who are experiencing pain, isolation, and discomfort, through active listening and validation.
Service to others is the rent you pay for your room here on earth…
– Muhammad Ali
Q: Tell us a memorable experience you've had as a volunteer with us.
A: Weekly, I contact a hospice patient and his lovely bride at home. Our conversations are memorable as we engaged in a life review that brought back memories of being lifelong New York City residents. Our talks allow us to reflect, express emotions, and add levity to an extremely challenging time in their lives.
To learn more about how you can become a volunteer, visit:
www.calvaryhospital.org/ways-to-give/creative-ways-to-give/volunteer/