CalvaryCare®
Jewish Patients and Families: Stories
Jewish Family Care Stories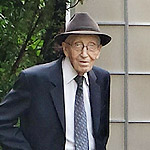 Shaul Gross
"My father, Baruch Gross, lived by the proverb of 'He who gives honor to others.'
Ultimately, he would be honored himself. Surviving the unspeakable horrors of Auschwitz, my father chartered his life as a practicing religious Jew caring for the dignity of others.
So when the time came to find for my father the very best palliative care facility that would be equally sensitive to the most observant Jewish laws and traditions in end-of-life care, it was not so surprising that all roads lead to Calvary. Yes, Calvary – a Catholic hospital that our Rabbinic consultants actually recommended.
Providing comfortable on-site accommodations with self-serve Kosher provisions in a most immaculately clean environment, Calvary's world-renowned professionals helped ease my father's pain while allowing us, our family and friends to feel comforted that his remaining days were filled with dignity and honor. Thank you, Calvary Hospital."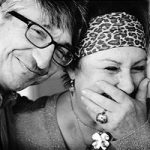 Rabbi Jeffrey J. Sirkman
"Your care for my Susan during her final days was life-saving. I am grateful beyond words for the care that Calvary Hospital provided my beloved wife Susan at the end of her life. Your medical attention and palliative expertise were superior. Your attentive sensitivity to our needs as a Jewish family was remarkable. And your heartfelt love which we felt from every staff member was genuine.
Calvary provided Susan with more than just a place for her to die, but also a sheltered, peaceful community to leave this life as she lived it – with her dignity undiminished. As soon as Calvary started caring for Susan, you lifted that heavy burden from us and allowed us to simply be a family once again. Because of you, my soulmate died in peace, which assures me that she will rest in peace. God bless you, Calvary Hospital."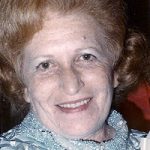 Sandy Wasserman
"When my mother Bessie was dying and suffering from excruciating pain, we brought her to the only place that could relive her physical pain and our emotional suffering a Chaotic Hospital called Calvary.
Their expert care and pain management skills were remarkable, the staff was extremely sensitive to our needs as a Jewish family, the Rabbi comforted my mother and our family. We never felt we were alone. Today Calvary even has a kosher pantry, a Shabbat lounge and Torah scroll rescued from the Holocaust being restored. My mother would have been so happy to know about this Torah, thank you Calvary."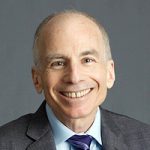 Lawrence O. Gostin, JD
"My father whispered in my ear after arriving at his final resting place, the marvelous Calvary Hospital in the Bronx: 'I've lived a wonderful life, I wish now only for a good death.' I knew exactly what he meant. He didn't want heroic medicine, unremitting pain, or separation from the wife, children, grandchildren, and great grandchildren he loved. Because he was at Calvary, I could reassure him, but in most health care settings that would have been impossible. If palliative care is offered at all, it is usually a specialized 'add on.' Genuine palliation, however, must be embedded throughout the health and social system. Wherever possible, personal and social care should come to where the person yearns to be—in his or her home and with his or her family.
At the precipice of death, people are fearful and insecure—dreading that unfathomable moment of death. There is also wonderment, as my father said, 'I can't imagine my wife will go to the movies, my grandchildren will have birthdays and weddings, the news will unfold, and I won't be there.' We worry not just for ourselves, but also for the people we love, with whom we have shared joys and sadness, and who themselves are fearful of living alone. How would my mother cope with the loneliness, without her husband's warmth and companionship? A photo of a Calvary nurse hugging my mother epitomizes a 'bottom-up' culture of palliation. What kind of a culture nourishes genuine caring? It requires a cadre of compassionate staff—food-servers, counselors, social workers, and clergy tending to every emotional, social, and spiritual need.
The idea of 'healthy dying' sounds like a contradiction. But it's not. Our lives are like an arc, transitioning from an active life to gradual loss of capabilities, to dying. Throughout life's arc, we desire a healthy mind and healthy emotions at every stage. And for that to happen, we need support, companionship, and empathy.
The most common thing people say to me is that they don't want to choose hospice because they believe it 'hastens death' – that could not be further from the truth. The priority with hospice care is to make sure that the patient is never in pain and we manage their symptoms correctly so that they're always comfortable."
Related Stories
A Not-So-Great Healthcare System
A Beautiful Life
Life Lessons from my Father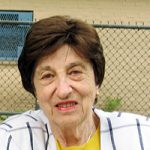 Leon Metzger
"Calvary Hospital helped our dying mother receive a r'fuah sh'lemah. The informal translation of this expression is, 'Get Well Soon.' But, how does one cure an incurable disease? Physically, you cannot. Emotionally and spiritually, however, Calvary's Home Hospice proves that you can. It is a perfect healing that your magnificent program provided to Mother in her final year. Peter, a trusted family friend and EMT, who suggested that we consider inviting Calvary Hospital to come into her home and provide another kind of cure, was right.
The expert staff of Calvary@Home alleviated her physical pain, as well as the mental anguish through which our family, particularly my nonagenarian father, was suffering. In fact, your staff cared as much for him as it did for my mother. Your nurse, social worker, and rabbi made sure that my mother and all of us, her family, were granted peace and serenity, free from pain, stress, and anxiety. It was a perfect healing that combined compassion and care. We witnessed firsthand how Calvary truly is Where Life Continues."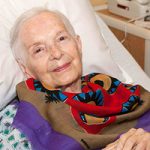 Sandy Reiburn
"My mother was born deaf at birth but this strong-willed woman overcame obstacles throughout her life that were unimaginable.
When she had a massive heart attack in her nineties we feared she had met her match but no, not my mom. Thanks to a remarkable sanctuary called Calvary Hospital Trina Kruger was not going anywhere. Your expert staff provided pain relief, comfort, and care that was nothing less than a miracle. Your attention to her every need even her Jewish faith was beyond belief. They say that people who are deaf cannot hear or understand, not true because my mom fully comprehended every moment of Calvary's compassion and love this we will never forget."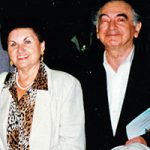 Gail Stadler
"Of all the hospitals we had visited…of all the doctors… of all the experts… no one came close to giving my father the compassion and care that Calvary Hospital did, during his final days on earth. Calvary tracked down the place that made his special cheesecake.
They filled his room with the sounds of classical music. They made him feel at home. And as far as we were concerned, he was home. As a Holocaust survivor who had lived through life's atrocities, Calvary gave my father what no one else in the world ever could have given him – the quality of life he deserved."
History
Over the years, Calvary Hospital has cared for many Holocaust survivors as patients. As Calvary Hospital painstakingly restored the life of our Torah scroll we again cared for a Holocaust survivor, this one a 139-year-old Torah scroll once stolen by the Nazis.
In Jewish law, the Torah is literally considered a living document. When a Torah is no longer fit for use it is given a formal Jewish burial. So returning this Torah to life has provided special resonance for Rabbi Rachmiel Rothberger, Jewish community liaison at Calvary, who helped to oversee the restoration.
.