Calvary's Bereavement Camp Takes on New Look for 2020
Unique camp helps children and teens grieve and heal 
BRONX, NY, August 31, 2020 – For the past 22 years, Calvary Hospital has hosted an annual bereavement day-camp for dozens of children ages 6-18. For the first time ever, due to the coronavirus pandemic, Calvary's Camp Compass® took place virtually this year.
This camp provided a unique opportunity for peer bonding between children and teens facing a similar life circumstance. Throughout August, the children Zoomed into their weekly age-specific group. They talked about their feelings, got emotional support from the other children and from the bereavement counselors on the team. In keeping with Calvary's annual camp tradition, backpacks remained a part of camp. After the sessions ended, the bereavement team dropped off new backpacks filled with school supplies for all the children, to help them get ready for a truly unusual new academic year.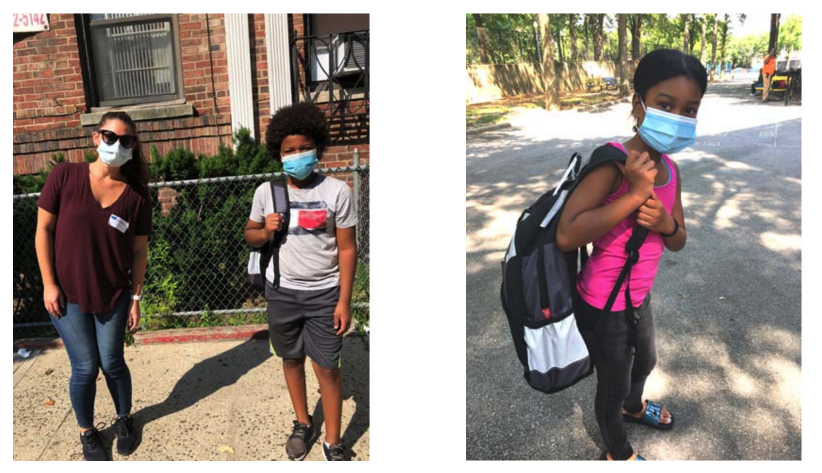 All of the children attend the Hospital's year-round bereavement programs – "Precious Moments" for young children ages 6 to 9 years old, the "In- Be Tween" group for ages 10 to 12, or the Teen bereavement group for 13 to 18-year-olds. These groups, which meet at Calvary's Bronx Hospital, in downtown Brooklyn, and in Manhattan, have helped thousands of children to date with managing their grief.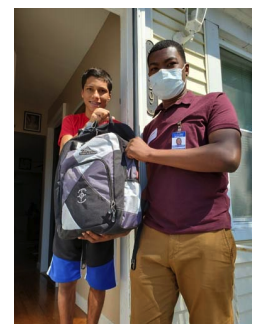 During the pandemic, Calvary put all their bereavement support groups online. This ensured that grieving adults and children who needed the stability and benefit of this support would continue to receive it during a tumultuous time. In addition to the more than 25 existing support groups, Calvary strengthened its group offerings recently with two new adult groups for deaths due to COVID-19: one for those experiencing the death of a parent and one for those facing the death of a partner or spouse.
In the New York metropolitan area, Calvary has established itself as a resource for grieving families. It offers free bereavement support groups for adults, children, and teens, and referrals for additional support if necessary. Calvary offers three unique groups: one geared to the needs of young adults ages 18-25, one for men of all ages, and a mindfulness and movement group for adults that combines talking about grief with experiential exercises, meditation, visualization and gentle yoga movement.
Calvary's bereavement program is available to anyone who has experienced a significant death in their lives, whether that person was a patient at Calvary, or someone from the larger community whose death was attributable to illness, accident, or violence.
Supporters of the Hospital's children's bereavement programs and Calvary's Camp Compass® have included: Newman's Own Foundation, Ho/Chiang Foundation, Gray Foundation, and Trimble Family Foundation. To see a list of additional leading supporters,
please visit: https://www.calvaryhospital.org/childrens-bereavement/
---
Since 1899, Calvary has been the nation's only fully accredited acute care specialty hospital devoted exclusively to providing palliative care to adult patients with advanced cancer and other life-limiting illnesses. Each year, thousands of patients receive CalvaryCare® throughout the greater New York area. To learn how Calvary can help you and your family, please visit: www.calvaryhospital.org.