National Nurses Week Takes On New Importance In 2020
Each year since the 1950s, we have celebrated the contributions of nurses to the well-being of millions of Americans. Two recent developments have catapulted National Nurses Week to even greater heights in 2020.
The first was WHO (the World Health Organization) having the vision a year ago to designate 2020 as the International Year of the Nurse and the Midwife. Their objective was to spotlight the critical roles nurses and midwives play, especially in countries where access to timely and effective medical care can be very challenging.
Once they were aware of WHO's decision, the American Nurses Association then decided to expand National Nurses Week, traditionally celebrated from May 6 to May 12 each year, to a month-long celebration in May to expand opportunities to elevate and celebrate nursing. Little did ANA realized at the time, how auspicious it was for them to pick 2020 as the year to bring such attention to the nursing profession. The second development is the current novel coronavirus crisis.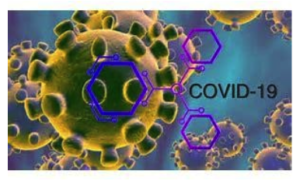 Courage in the Face of the Pandemic
The novel coronavirus pandemic has brought our entire country to a screeching halt. To get a sense of how quickly COVID-19 has enveloped the U.S., it is sobering just to compare the daily deaths attributed to COVID-19:  
On February 18:

Zero

On March 19:

551

On April 18:

32,549

Death toll to date as of April 24 = 50,439
To say that COVID-19 has changed our "normal" lives as we have known them is an understatement. Throughout this three-month roller coaster of fear, anxiety and harsh realities, nurses have emerged as the true heroes of this pandemic.
"This pandemic has not changed what we're here to do which is to care for vulnerable patients who are at the end of their lives," said Nancy D'Agostino, RN, MSN, CHPN, and Vice President of Community Patient Services for Calvary Hospital.
"Our staff are well aware of how difficult this journey can be. The Calvary Hospice field staff are committed to making sure that our patients and their families at home, get the care that they deserve. Especially now, they deserve all the support and encouragement they can get."
2020 National Nurses Week
Despite their strength, taking shifts that can last for days in the hardest-hit areas, more nurses are needed. The world is facing unprecedented demand and it's clear this work is not for everyone. The American Hospital Association is calling for an additional 6 million new nursing jobs by the year 2030, while the WHO is asking for an additional 18 million worldwide.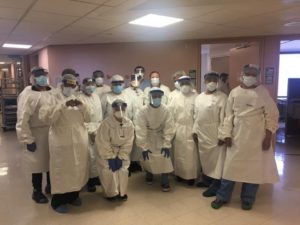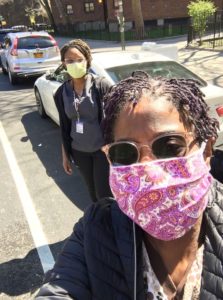 This year National Nurses Day takes on a heightened significance. The official theme this year is "Compassion/Expertise/Trust." At Calvary Hospital in New York, nurses have always been the backbone of their well-renowned care program. They provide direct patient care, lead infection control, train new and current nurses, conduct outreach, and many more roles. They live the theme every day as they illustrate their compassion and expertise each day to care for patients needing our expertise. We don't take lightly the trust that families place in us to care for their loved ones.
Answering the Call
This year, nurses have been in the trenches fighting the war against COVID-19 with commitment, grace and compassion. Nurses have diligently arrived at work, armed with N95 masks, face shields, gloves, gowns and even booties, ready to care for their patients. These nurses, who range in age from newly minted nursing school graduates to those with decades of experience, understand the risks that going to work can mean for them. These nurses focus, ready to take on COVID-19, that is quick to strike and can be deadly.
Nurses show up every day to fight for the lives of the gravely ill or hold the hands of the dying when their loved ones cannot. At many hospitals in New York City, where visitation has been suspended, nurses have stepped up to comfort and care for these vulnerable patients. 
A nurse from Nashville who traveled to a New York area Hospital spoke of her experience giving us all a firsthand look into the experience of a frontline hero, a mother, a nurse.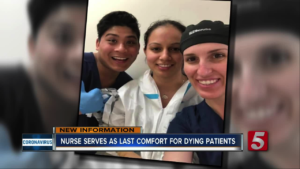 Calvary is proud to celebrate its nurses during the duration of the International Year of the Nurse. To ensure that each one is honored individually, we will be introducing our nurses to you on our website throughout the year. Learn more about being a Calvary nurse:  https://www.calvaryhospital.org/nursing-careers-ny/
---