Year of the Nurse and the Midwife 2020

In recognition of Florence Nightingale's 200th birthday, The World Health Organization (WHO) has named 2020 the Year of the Nurse and the Midwife.
Nightingale was best known for her work during the Crimean War. However, she was also a social reformer and statistician commonly referred to as the founder of modern nursing. Nightingale is recognized globally as the driving force in changing nursing from a mostly untrained profession into the highly skilled and well-respected medical profession we recognize today. 
Even compared to the mid-20th century, nurses and midwives today are responsible for providing a much more diverse array of vital healthcare services than ever before, to a broad range of patient populations around the globe. Nurses and midwives are on the frontlines of critically needed care, administering individual patient care plans to providing support, carrying out physician-directed treatments to ensuring patient comfort. For patients who live far from the hustle and bustle of large cities, nurses and midwives are often the only healthcare professional that a person may see for months on end.
Palliative nursing, nursing in general, and midwifery are all demanding positions that very much deserve to be recognized in the year 2020.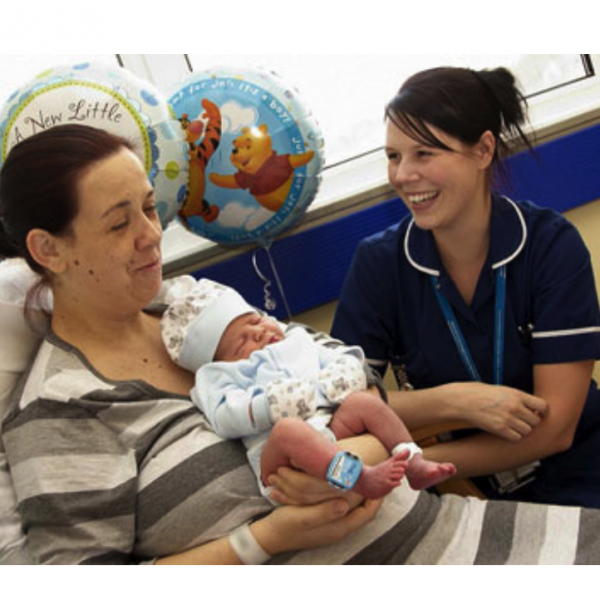 Essential Roles in an Evolving Global System
The World Health Organization has a goal of achieving global universal healthcare by the year 2030. In order for this to happen, the world will need to add 18 million more health workers to the workforce. Half of these necessary roles will be in nursing and midwifery. 
Nurses and midwives provide an infinitely broad range of health services at all levels of healthcare. They are also the healthcare workers that are most closely involved with their communities. This relationship gives nurses and midwives greater insight into the needs of those who need healthcare the most. In particular, midwifery, as it relates to maternal and newborn health, could help bring the rate of maternal death, stillbirth, and neonatal death down by 80% if accessible on a global scale.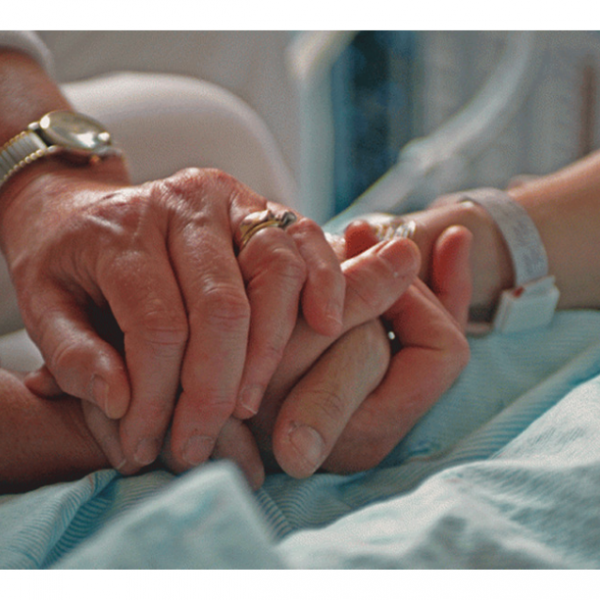 National Trends in Palliative Care Doulas 
Healthcare is ever-evolving and the roles played by those in nursing and midwifery are changing dramatically as well. One example of this is the field of "palliative midwifery." The terms "death midwives" or "death doulas" are no longer as rare as they used to be even just 10 years ago. 
The term midwives is usually used to describe a person trained to assist a woman with the life-changing transition of giving birth. This experience often involves physical and emotional turmoil, fear, pain, and uncertainty. There is waiting for a lack of control and a need for patience and privacy. Ironically, this same description can also describe the life-changing transition of death. 
The similarities between birth and death make midwives the perfect healthcare \professional to handle the journey of both passages. This helps to explain why the last few decades have brought a new role in healthcare, that is, the death midwife. As roles continue to evolve, it is important to celebrate and honor the nurses and midwives who help keep us all happy and healthy, and who guide us through some of the most difficult times of our lives. In 
New York, several programs have developed since 2000, to help match volunteers trained to serve as death doula with terminally ill people. In answer to interest across the U.S., other programs have also developed in various states. 
Nurses at Calvary
Throughout the greater New York area, nurses provide palliative care, emotional support and compassion to our patients and their loved ones at the end-of-life in an inpatient setting or where the patients reside. CalvaryCare® includes bereavement support and care of the entire family.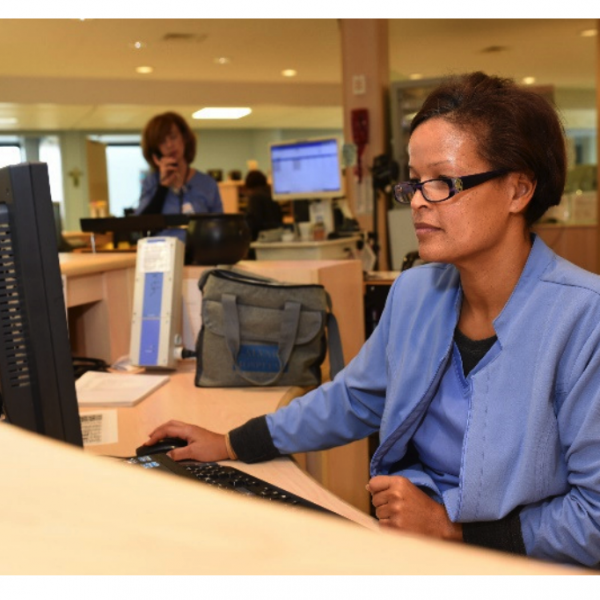 In honor of 2020 being designated The Year of the Nurse and the Midwife, Calvary Hospital will be sharing our nurses' stories each month to illustrate their integral role in the palliative care of our patients, and to bring the nursing industry into sharper focus for the community. 
At Calvary, excellent care of our patients and families has been our mission since 1899. 
To learn how CalvaryCare® can help you and your family, visit www.calvaryhospital.org.
Calvary Nurses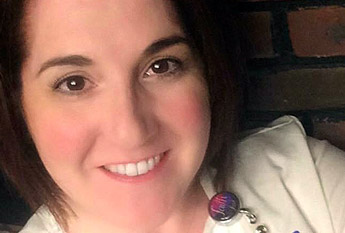 Maria Antonello, RN
"We help families navigate this special end-of-life journey. This is what CalvaryCare® is all about." Learn More
Ora Rolle, RN
Calvary@Home
"As a hospice nurse, I am honored to help bring peace and dignity to the end-of-life experience through my care of patients and their families." Learn More
Kim Cavallito, FNP-BC, PSM
NP for Inpatient Wound Care
"One of the greatest gifts we can give someone is the ability to die with dignity and grace." Learn More

Angela Chen, RN
"The goal of enhancing the quality of life is the priority for the nursing community during this unpredicted Covid-19 pandemic." Learn More
Alberto Melendez, RN
"My original career aspiration was to work for the NYPD as a police officer. I chose nursing because I wanted to help people and make a difference."Learn More
Nancy Schoener, RN, NP.
Director of Infection Control, Director of Employee Health, Deacon, Chaplain for Calvary Hospital
"Becoming a registered nurse taught me how to care for my patients' bodies. As a CPE-trained chaplain, I can care for the mind and spirit as well." Learn More
Latisha Bangari, RN
"Becoming a nurse has allowed me to showcase what is imperative in the field. I have inspired so many colleagues and family alike." Learn More
Elena Filatov, RN, MSN, Brooklyn Campus
"My experience with a deathly ill father made me promise myself that when I became an adult, I would provide all patients quality care regardless of their nationality or religious affiliation. Health has no religion or color." Learn More
Lisa Irwin, RN, BSN
"A friend and former co-worker started working for Calvary. She told me that it was a great place to work. She was right! I have been working for Calvary for over 17 years." Learn More
Lisa Plaza, RN, BSN, MPH, Bronx Campus
"Essential qualities for a Calvary nurse are compassion, caring and empathy. In order to get the full picture of what patients are going through you really need to put yourself in their shoes."Learn More
Saraa Adelson, RN, Calvary Outreach Department
"Caring for a person and their family at the end of their life is not only an honor, it is a privilege."
Learn More