National Nurses Month continues for a second year
Fast forward to May 2021. With COVID-19 vaccines widely available in this country, the crisis has evolved. Even though nearly 600,000 deaths have occurred due to COVID-19, the pandemic has come a long way from just one year ago.
The American Nurses Association (ANA), who expanded National Nurses Week in 2020, has decided to keep this a month-long celebration for 2021. This year's theme is Nurses Make A Difference. The World Health Organization (WHO) also decided to expand its International Year of the Nurse into a second year. Given the heroic efforts of millions of nurses during this pandemic, both of these moves allow us to better elevate and celebrate this profession.
What We Learned from the Pandemic
Four trends have emerged over the past 18 months:
The role that telehealth can play.
The need for palliative care knowledge in nursing.
How nurses can begin the Advance Care Planning conversation.
The ongoing problem of healthcare inequities due to race.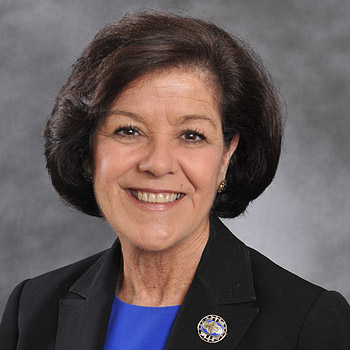 "COVID-19 has not fundamentally changed what hospice nurses do, but in how we care for vulnerable patients who are at the end of their lives," said Nancy S. D'Agostino, RN, MSN, CHPN, and Vice President of Community Patient Services for Calvary Hospital.
"Before the pandemic, our staff would often handle some paperwork during their first visit with a new patient. COVID-19 re-wrote that process.
"We were forced to handle all paperwork by phone before stepping foot into the home. This allowed us to use the entire visit for direct patient care and focus more on what the patients and their families needed. Our teams also doubled up on patient visits on alternate days. This minimized risks to our team and kept everyone as safe as possible."
How COVID-19 Affected Nurses
The majority of nurses in the U.S. work in curative settings. Large hospitals often cared for hundreds of COVID-19 patients at a time, straining their capacity to handle their complex needs. Even COVID patients who were otherwise healthy died suddenly. For nurses focused on curative care, the shocking mortality of COVID patients made them realize how little they knew about palliative care and the roles that they could play in Advance Care Planning for their patients.
Upon admission, staff in curative settings typically inquire about Advance Care Directives such as a Health Care Proxy, Living Will, and a DNR. 
"Even at Calvary, which is devoted to the care of terminally ill patients, it is surprising how reluctant people can be about Advance Care Directives," said Margaret M. Pelkowski, RN, MSN, Vice President for Hospital Patient Care Services, Calvary Hospital.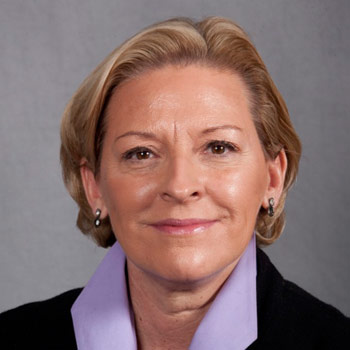 "Often at this late stage, family members can be resistant to any conversations about this subject. This is frequently related to their belief that arranging Advance Care Directives means giving up on their loved one; actually, nothing could be further from the truth."
In many hospitals, the challenging task of educating patients and families often falls to the nursing team. However, once nurses quickly establish a rapport with patients and their families, engaging them in this important conversation is much more realistic.
"During the past year, our nursing team immediately stepped up to the unique challenges presented by COVID-19. From calming patients and families to wearing PPE, we're so proud of how quickly and how well every member of Calvary's nursing department pivoted and adapted to a new 'normal' when they came into work every day," added Ms. Pelkowski.
Healthcare Inequities
A decades-long issue that has been exacerbated by this pandemic has been healthcare inequities due to race. Throughout the nearly 18 months that we have struggled with COVID-19, the infection, hospitalization, and death rates of this virus have disproportionately affected the African-American and Latino communities. 
"Nurses are trained to care for our patients to our best ability," added Ms. D'Agostino. "Despite the many challenges that may exist, we must work together more to minimize those inequities as quickly as possible. Every person should have equal access to healthcare. Your race should have nothing to do with access to quality care."
The Future of Nursing
For more than a decade, the nursing profession has been in dire need of meeting the demand for more professionals. The American Hospital Association is calling for an additional 6 million new nursing jobs by the year 2030, while the WHO is asking for an additional 18 million worldwide. 
This work is not for everyone, but for those who seek meaningful work, being a nurse can be extremely rewarding.