Welcome to the Family Care Center
Social Work/Family Care Practitioners are available to help patients and their families in coping with the stresses that accompany illness and hospitalization. Additionally, our Family Care Center offers an area of respite for all visitors where a variety of complimentary services are offered to assist in maintaining wellness and decreasing stress.
Whether you are receiving support from family members or friends or lack a support network, meeting up with others who are currently experiencing a similar situation as you can be beneficial. In support groups, people share their feelings, experiences, successes and failures to help each other through this difficult time. Stephanie Mastropaolo, LMSW, Coordinator of the Family Care Center, offers support groups for adults and children throughout the week. Take care of yourself by making connections with others.
Support Group for Family and Friends
Monday, Tuesday and Friday
Please call for times
The Children's Hour
Wednesdays 4:30PM – 5:30PM
Before bringing a child to this group for the first time, parents/legal guardians should speak ahead of time with the Social Worker/Family Care Practitioner.
Our manicurist offers complimentary manicures to patients in their rooms on Monday evenings and to family members and friends in our beauty salon on the fourth floor on Tuesday evenings.
Taking a few minutes to care for yourself can make a huge difference in your day and looking good can help you feel good.
Call ext: 2574 for your complimentary appointment.
Regardless of your physical condition or skill level, all family members and friends are welcome to join our yoga class. The instructor will modify the yoga poses to your needs. You can even participate while sitting in a chair.
Experience a deep state of relaxation through breath work and meditation and by practicing different postures. Rejuvenate and rebalance yourself. Join in for the whole class or just for a few minutes.
Tuesdays in PAC #1 from 12:30PM – 1:30PM.
No appointment necessary.
There are a number of issues that you may encounter while in the hospital with a loved one. In an environment where open discussion among the attendees is encouraged, Stephanie Mastropaolo, LMSW, Coordinator of the Family Care Center, will provide relevant information and instruction. Discussions of the following topics are held on Thursdays at 11:30AM on a rotating schedule. Please see the Family Care Center Weekly Schedule for the specific dates of each topic.
Artificial Nutrition and Hydration ~ Advance Directives ~ Understanding Dementia
No appointment necessary.
Calvary Hospital supports the idea that the presence of animals can provide comfort and enjoyment to our patients, which in turn, increases their quality of life.
Personal Pets: Through the Family Care Center, family members may arrange to bring in a patient's cat or dog for a visit. These visits must be scheduled in advance with the Social Worker/Family Care Practitioner.
Pet Therapy Teams: Pet Therapy teams visit Calvary often. Call extension 2574 to refer a patient for a pet therapy visit.
Stephanie Mastropaolo, LMSW
Family Care Center Coordinator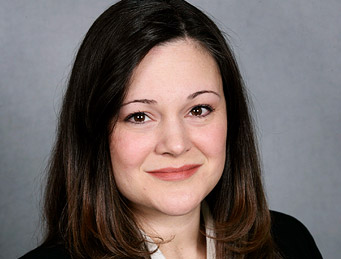 What's special about the work we do here is that we build relationships with families. While we see a lot of death, pain, and sadness, we also see a lot of love and the commitment of families to each other, which is so beautiful. The staff here embody the mission of Calvary – to provide comfort, compassion, and to make sure that people have dignity at the end of their life.