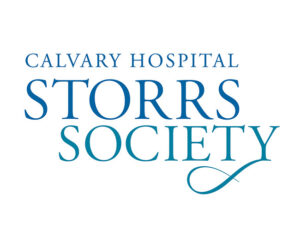 Thank You To Our Foundation Donors
In homes or hospital settings, Calvary's holistic approach is taking on heightened relevance right now, enveloping the needs of the body, mind and spirit. Calvary is a blanket of comfort for our community thanks to the support of the foundations that support Calvary's mission. Many foundations choose to support a particular program of care, such as bereavement support for adults, children and adolescents; palliative care education; or Calvary@Home. Behind every foundation are Trustees who have had a personal experience with CalvaryCare®, or who understand the importance of our care.
The following foundations have made grants of $1,000 or more, which were received between January 1, 2020 and May 31, 2020..
Alfred E. Smith Memorial Foundation
The Ambrose Monell Foundation
Anne Claire Lester Foundation, Inc.
Arts and Letters Foundation
Barbara Epstein Foundation
The C.F. Roe Slade Foundation
Catholic Institute of the Food Industry
The David Berg Foundation, Inc.
Della Calce Private Foundation, Inc.
The G.L. Connolly Foundation
The John & Michelle S. Bradbury Medical Foundation
Koch Foundation, Inc.
Kwitman Family Foundation
Laurie Kayden Foundation
The Maggie and Waggie Foundation
Moses L. Parshelsky Foundation
Newman's Own Foundation
The Pat Cairo Family Foundation, Inc.
The Rogosin Institute, Inc.
Russell Oberlin Charitable Foundation
Sarah I. Schieffelin Residuary Trust A/C
Sherlock Charitable Foundation
The Sindee R. Sommer Foundation
The Y.C. Ho/Helen and Michael Chiang Foundation