What Inspires You To Give To Calvary?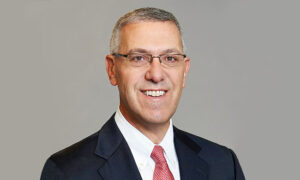 Joseph A. Tarantino
Member of the Calvary Hospital Board
Member of the Professional Advisors Council
What inspires you?
I am inspired by the scope of service Calvary provides to so many people in need. Calvary is a unique institution in that it gives vital assistance and care to patients as well as their families in times of severe stress and pain. The staff at Calvary are incredible in their ongoing support and ability to make the patients and their families comfortable during their stay.
What brought you to Calvary?
Over 20 years ago, I was introduced to the CEO, Frank Calamari, by a friend who was, at the time, the Head of Infrastructure at Calvary. I was introduced because there was a need for Board members with financial acumen. Once I became aware of Calvary's mission statement and their importance to the communities they served, I knew it was an organization I wanted to join to support and help grow over time.
What motivates you to continue supporting the Calvary mission?
I am proud that Calvary was one of the first large institutions in the country to offer hospice and palliative care. Today, Calvary remains the only hospital entirely dedicated to the palliative care of its patients.
I believe there continues to be a great and growing need for an organization like Calvary that provides end-of-life care in a professional and distinguished manner while unburdening families of the stress related to the cost and planning of this specialized care.
Being able to provide these sought-after services in a manner that is aligned with both the hospital and Archdiocese, making sure those in need and their families are not abandoned during the toughest of times, drives my ongoing support of their service and mission.