February 21st being National Caregivers Day
In recognition of February 21st being National Caregivers Day, "WOR Saturday Morning" (6:00-7:00 am ET) broadcast a 10-minute interview with Calvary Hospice social worker, Kate Mohan, LMSW, ACHP-SW, about "Self-care Tips for Caregivers."

---
We invite you to read these recent articles on the topic of Self-Care for the Caregiver:
A Gentle Reminder to Make Time for Yourself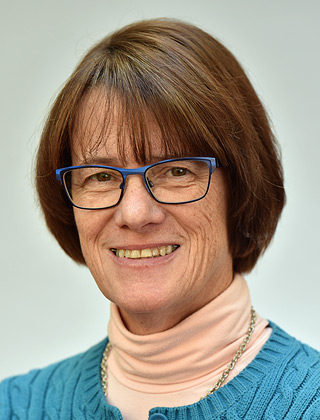 In this article, we'll look at the basics of self-care and the building blocks of mindfulness, which anyone working within a palliative care system, whether at Calvary or another end-of-life care setting, should take to heart.
Those who work in the palliative care environment are exposed regularly to deep, existential issues, challenging psychological situations and heightened emotional distress.
"As a nurse for more than 30 years, I have discovered first-hand the value of self-care," Patricia M. Caffrey, RN, MS, RN Administrator, Calvary Hospital – Brooklyn Campus. "Your priority as a palliative care professional is to care for yourself regularly. That will maximize your ability to help your patients."
Por Kim Colon-Cavallito, FNP-BC, PSM
Inpatient Wound Care, Calvary Hospital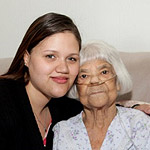 Antecedentes sobre Kim Colon-Cavallito
Soy una practicante de enfermermeria. Hace 19 anos que soy una enfermera y en 2011 recibi mi diploma en practicante de enfermeria familiar. Mi especialista es cuidar a los pacientes hospitalizados que neccesitan cuidados complejos de sus heridas y soy la supervisora de este departamento en Calvary.