I was in a State of Panic!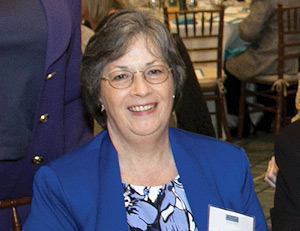 Arlene Grauer watched her mother, Eleanor Grauer, and aunt, Dorothy Grauer, go through Calvary's hospice care.
"I was in a state of panic and had no idea how to handle the dying process. Calvary took care of me, too. It was the most phenomenal thing. It was like angels came in, wrapped their arms around me, and made things so much easier."
When Arlene believed Mom needed end-of-life care in 2004, Calvary Hospice was there to provide her with the expert care that she deserved. What surprised Arlene was how she was cared for as well.
Eleanor was given a few weeks to live when Calvary's hospice program began treating her at Providence Rest in the Bronx, taking her off a restricted diet and allowing her to enjoy Haagen-Dazs ice cream.
Eleanor lived nine months under hospice care before dying of chronic obstructive pulmonary disease at the age of 93 in 2004. "She was so comfortable. It was unbelievable," said Arlene.
Years later, when her aunt needed the same kind of care, Arlene turned to us again, confident that Calvary would provide her aunt with the same excellent care. Given care at home, Dorothy died at the age of 94 in 2011 in the home where she lived since she was 8 years old.
Both times, Calvary made sure that Arlene's mother and aunt were cared for with compassion and comfort and without pain. Their quality of life was the priority.
"I felt that I was putting them in the hands of angels, and I was."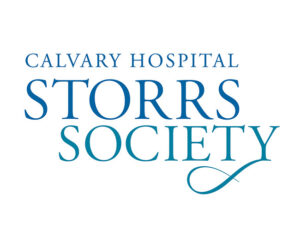 "I am proud to support the Calvary mission as a member of the Storrs Society
I want to make sure that Calvary's unique care will continue to be available to people who need it."
For more information about the Storrs Society, contact Chris Ayson at 718-518-2680.
COVID-19 Scams to Look Out For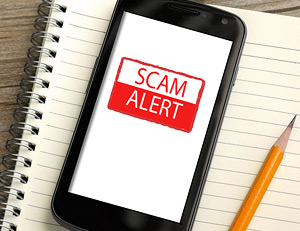 The FDA Issues Warning Over Potential COVID-19 Vaccine Scams
The U.S. Food and Drug Administration (FDA) warns consumers that while a vaccine is closer to distribution, so are COVID-19 vaccine scams.
The FDA fears misleading products could cause Americans to delay or stop appropriate medical treatment, leading to life-threatening harm.
There is also a fear that the COVID-19 vaccine scams could lead to many people having their personally identifiable information (PII) and personal health information (PHI) stolen.
Consumers should only get vaccines from approved medical providers, not respond to any calls that ask for PHI or PII, and not click on any links claiming to sell cures.
Tips To Keep Your Identity Safe During The 2020 Covid-19 Holiday Season
Watch for COVID-19 Holiday Scams
Here are some scams to watch for this COVID-19 holiday season.
COVID-19 Scam Prevention Information Sourced in partnership with The ITRC is a non-profit organization established to empower and guide consumers, victims, businesses and the government to minimize risk and mitigate the impact of identity compromise and crime.
To learn more, contact the Identity Theft Resource Center toll-free at 888.400.5530 or via live-chat on the company website.
Caribbean Porridge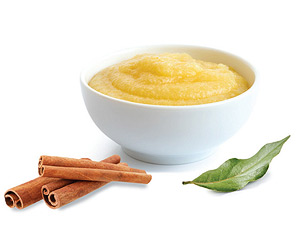 Use 1% milk, or any milk (low-fat, 2%, skim or coconut), to mix into the cornmeal. Note: Add the cornmeal to cold milk and stir, stir, stir. If you follow these two simple rules, you'll have creamy, smooth porridge every time. Makes 2 servings.
Porridge is served daily as part of the breakfast choices at Calvary Hospital.

INGREDIENTS
2 cups of water
2 1⁄2 cups cold Milk
1⁄2 cup Cornmeal
1 Bay Leaf
2 Cinnamon Sticks
1⁄2 tsp Salt
1⁄2 tsp ground Nutmeg
1⁄2 tsp Pimento Berries
2 tsp Vanilla Extract
3 Tbsp. Condensed Milk
INSTRUCTIONS
Place 2 cups of water in a pot over medium heat.
Add bay leaf, milk, salt, pimento berries and cinnamon sticks to water.
While water is boiling, mix cornmeal with milk. Once mixed well, pour the mixture into the pot.
Stir continuously as the mixture begins to thicken.
Add grated nutmeg, vanilla, and condensed milk to taste.
Remove cinnamon sticks and pimento berries and pour into bowls.