Kathleen Lynch, RN
Administrator of Admitting, Intake & Outreach Services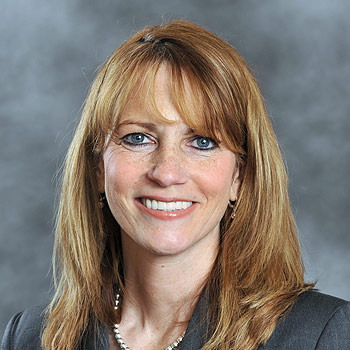 Kathleen Lynch, RN
Administrator of Admitting, Intake & Outreach Services
Kathleen Lynch, RN is the Administrator of Admitting, Intake & Outreach Services for Calvary Hospital. She oversees a professional staff of 20 nurses and support staff responsible for outreach to prospective patients and families about Calvary's comprehensive program of care.
She is responsible for admissions to the Hospital's 200-bed Bronx campus and 25-bed Brooklyn campus. Each year, Calvary provides excellent end-of-life care to more than 6,000 adult patients suffering from advanced cancer and other life-limiting illnesses.
During her 32 years at Calvary, Ms. Lynch has worked in many capacities for both the inpatient facilities and for Calvary@Home (Home Care and Hospice). She has worked as a registered nurse and patient care coordinator at the Hospital's 200-bed campus in the Bronx, and as a community nurse, supervisor and Home Care Director. In 2009, she returned to the Bronx Campus to take over the Admitting, Intake & Outreach Services.