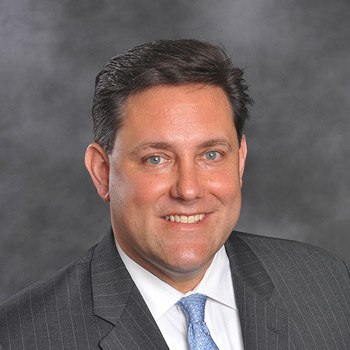 Andrew V. Greco
Vice President and Chief Financial Officer – Calvary Hospital Inc. and Calvary Fund Inc.
Andrew V. Greco has been the Vice President and Chief Financial Officer of Calvary Hospital Inc. since 2009. He is also Vice President and Chief Financial Officer of the Calvary Fund, an independent, not-for-profit development organization.
As the chief financial officer for Calvary, Mr. Greco manages the hospital's day-to-day finance operations. He also oversees all financial reporting, financial planning, overall budgeting, treasury service, cash management, tax management, other financial functions that collaborate with revenue cycle, managed care and internal audits.
In his career at Calvary to date, Mr. Greco has overseen system conversions, sought new external audit firms, debt needs, and managed the conversion from Flat Rate billing hospital to detail billing hospital. He has also worked with other Hospital Executives, legal counsel, House representatives, Congress, Central for Medicare and Medical services (CMS), and National Government Services (NGS) transitioned the hospital from Long Term Prospective Payment System (LTPPS) to the more stable TEFRA cost based Medicare reimbursement and reclassified the hospital from Long Term Care Hospital Provider to "Extended Neoplastic Disease Care Hospital" under statutory standards which authorize its participation in the Medicare Program.
Prior to his appointment as CFO at Calvary, Mr. Greco served the hospital for 11 years as controller. In his 25 years of healthcare experience, Mr. Greco has worked at Empire Blue Cross Blue Shield, Deloitte and Touche LLP, North Well, Brookhaven Memorial Hospital Medical Center, and a not-for-profit consulting firm.
Mr. Greco is a Certified Public Accountant (CPA) and graduated from Saint John's University receiving both a Bachelor of Science in Finance and a Masters of Business Administration in Accounting. He resides in Nassau County, NY.