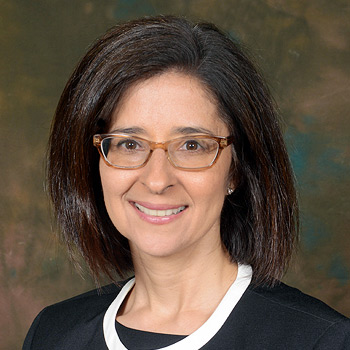 Carmela L. Carino, MBA, CPA, CGMA
Director of Finance and Corporate Compliance Officer
Carmela L. Carino joined Calvary Hospital in 2009 as Controller. In her current role as Director of Finance, Ms. Carino is responsible for the overall financial system of the hospital. This includes general accounting, cash management, budgeting, payroll, accounts payable and accounts receivable. Ms. Carino works closely with both the external auditors from Grant Thornton and internal auditors from KPMG. She oversees the month-end closing and preparation of the financial reporting package which is presented to the Finance Committee of the Board, as well as tax filings, including IRS form 990. Ms. Carino chairs the 990 Governance Committee, which is comprised of Hospital and Fund management.
As the Corporate Compliance Officer, Ms. Carino oversees the Corporate Compliance Program which spans across both the Hospital and the Calvary Fund, and chairs the Corporate Compliance Committee which is comprised of Hospital and Fund management.
Over the course of her career, Ms. Carino has worked for the Jewish Board of Family and Children's Services, Inc. in New York City, the Montefiore Medical Center, Ernst and Young LLP and Empire Blue Cross and Blue Shield. Her experience includes both public accounting and auditing as well as general accounting and financial management.
Ms. Carino is a Certified Public Accountant (CPA) and a Certified Global Management Accountant (CGMA). She earned two degrees from Fordham University: a Master of Business Administration degree and a Bachelor of Science. She is a member of the American Institute of Certified Public Accountants and the New York State Society of CPAs.