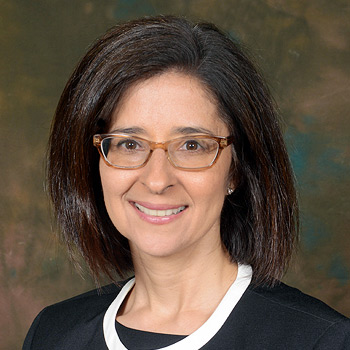 Carmela L. Carino, MBA, CPA
Director of Finance
Carmela L. Carino joined Calvary Hospital in 2009. As Director of Finance, she is responsible for the overall financial system of the hospital. This includes general accounting, cash management, budgeting, payroll, accounts payable and accounts receivable. Ms. Carino works closely with both the external and internal auditors. She oversees the month-end closing and preparation of the financial reporting package which is presented to the Finance Committee as well as tax filings, including IRS form 990. Ms. Carino chairs the 990 Governance Committee, which is comprised of Hospital and Fund management.
Ms. Carino is also the Corporate Compliance Officer, where she oversees the Corporate Compliance Program which spans across both the Hospital and the Calvary Fund, and chairs the Corporate Compliance Committee which is comprised of Hospital and Fund management.
While at Calvary, Ms. Carino successfully oversaw the installation of a fully integrated general ledger system and its related financial sub-systems (Med Series 4). In addition, Ms. Carino participated in the successful implementation of a fully integrated Human Resources/Payroll system (ADP EV-5). Most recently, Ms. Carino was the project lead on the time and attendance system upgrade (ADP eTime) and is currently managing the upgrade of the Human Resources Payroll system (ADP EV-5) as well as the new general ledger system, which is part of the Meditech installation.
Prior to working at Calvary Hospital, Ms. Carino was Comptroller for the Jewish Board of Family and Children's Services, Inc. in New York City. The agency is the nation's premier mental health and social service agency providing a diverse network of over 180 community based programs, residential facilities and day treatment centers. During her thirty year career, Ms. Carino also worked for the Montefiore Medical Center as Assistant Controller, Ernst and Young LLP and Empire Blue Cross and Blue Shield.
Ms. Carino is a Certified Public Accountant (CPA) and holds a Master of Business Administration from Fordham University with a concentration in Accounting and a Bachelor of Science, cum laude, from Fordham University with a dual concentration in Finance and Management. She is a member of the American Institute of Certified Public Accountants (AICPA), Healthcare Financial Management Association (HFMA).