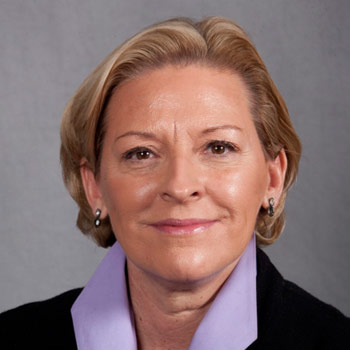 Margaret M. Pelkowski, RN, MSN
Vice President for Hospital Patient Care Services
Margaret M. Pelkowski joined Calvary Hospital in 2013 as Vice President for Hospital Patient Care Services. Her overall responsibility is for the nursing department's care of all inpatients admitted to Calvary's 200-bed Bronx hospital and the 25-bed Brooklyn Campus. She also oversees professional growth of more than 500 nurses, Calvary Care Technicians and Unit Secretaries.
Ms. Pelkowski came to Calvary after a 13-year stint at Wyckoff Heights Medical Center (Brooklyn) where she was most recently the Vice President of Nursing. She has also served as a Director of Nursing at Lenox Hill Hospital (Manhattan), Beth Israel Medical Center (Manhattan), and Saint Barnabas Medical Center (NJ).
Ms. Pelkowski graduated from Mount Saint Mary College with a Bachelor of Science degree in Nursing and from Seton Hall University with a Master of Science degree in Nursing. She is a current member of: American Organization of Nurse Executives (AONE), and a former member of the New York Organization of Nurse Executives; Association of Women's Health, Obstetric, and Neonatal Nurses; and the New York State Nurses Association. She resides in New York City.